North Korea fired a ballistic missile off its east coast into the sea on Wednesday (3 August), South Korea's military announced. The missile launch is the latest in the North's continued defiance of UN Security Council resolutions.
In a statement, South Korea's Office of the Joint Chiefs of Staff said the missile was launched from a region in South Hwanghae province, southwest of Pyongyang. According to Reuters, a South Korean military officer did not have any further details when contacted.
However, the the BBC reported that an official at the Joint Chiefs of Staff said the missile appeared to be a medium-range Rodong and it flew around 1,000km.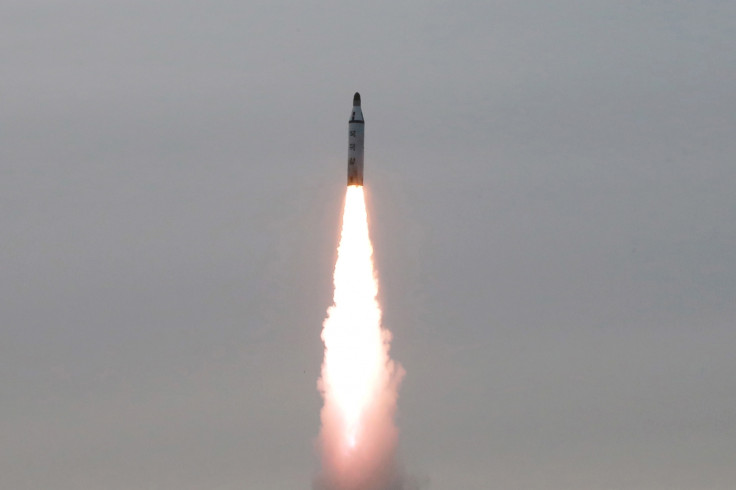 North Korea last launched three ballistic missiles into the sea on 19 July (2016). The missiles flew between 500km and 600km off of its east coast, Reuters reported. The country later declared the launches were part of a military exercise simulating preemptive strikes against South Korean airfields and ports, which are being used by the US military.
The US strongly condemned the launch, the BBC reported. "We remain prepared to work to respond to further DPRK provocations, as well as to defend ourselves and our allies from any attack or provocation," State Department spokeswoman Anna Richey-Allen said.
According to Reuters, North Korea has continued to launch missiles following an agreement between South Korea and the US to deploy an advanced Terminal High Altitude Area Defence anti-missile system in the South. Pyongyang has threatened a "physical response" against the agreement.