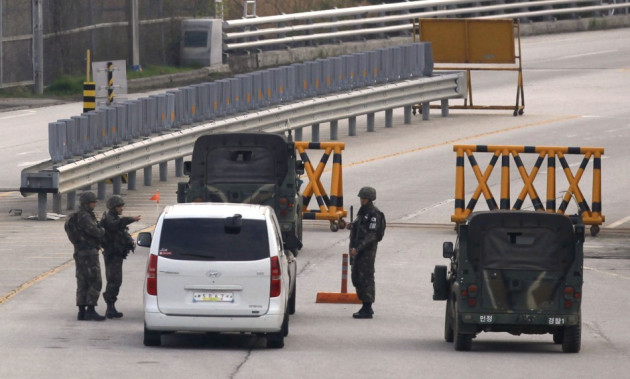 North Korea will build a new industrial complex in its border city of Kaesong, in collaboration with companies based in the Middle East and East Asia.
Scores of leading high-profile firms have agreed to operate the proposed industrial zone jointly, said North Korea's state-run Korean Central News Agency (KCNA).
Singapore-based companies Jurong Consultants and OKP Holdings along with the Hong Kong-based P and T Architects and Engineers will begin operations at the facility.
"The consortium agreed with the DPRK's related organs on collaboration in building the Kaesong hi-tech industrial park and highway toll road from capital airport to Pyongyang city. The projects will soon begin," said the KCNA statement.
North Korea, which is reeling from a severe international embargo over its nuclear programmes, already operates a joint industrial complex at Kaesong with South Korea. The inter-Korean industrial park is vital for Pyongyang's crippling economy and was recently reopened after a long stand-off.
The latest proposal to woo foreign firms into North Korea is seen as a desperate attempt by the reclusive country to keep its economy alive.
Seoul's unification ministry offered no comment to North Korea's proposal but said the plan has "nothing to do with the existing Kaesong zone".
The inter-Korean complex employs more than 50,000 North Koreans.