North Korea's Kim Jong-un: A Touchy-Feely Great Successor [SLIDESHOW]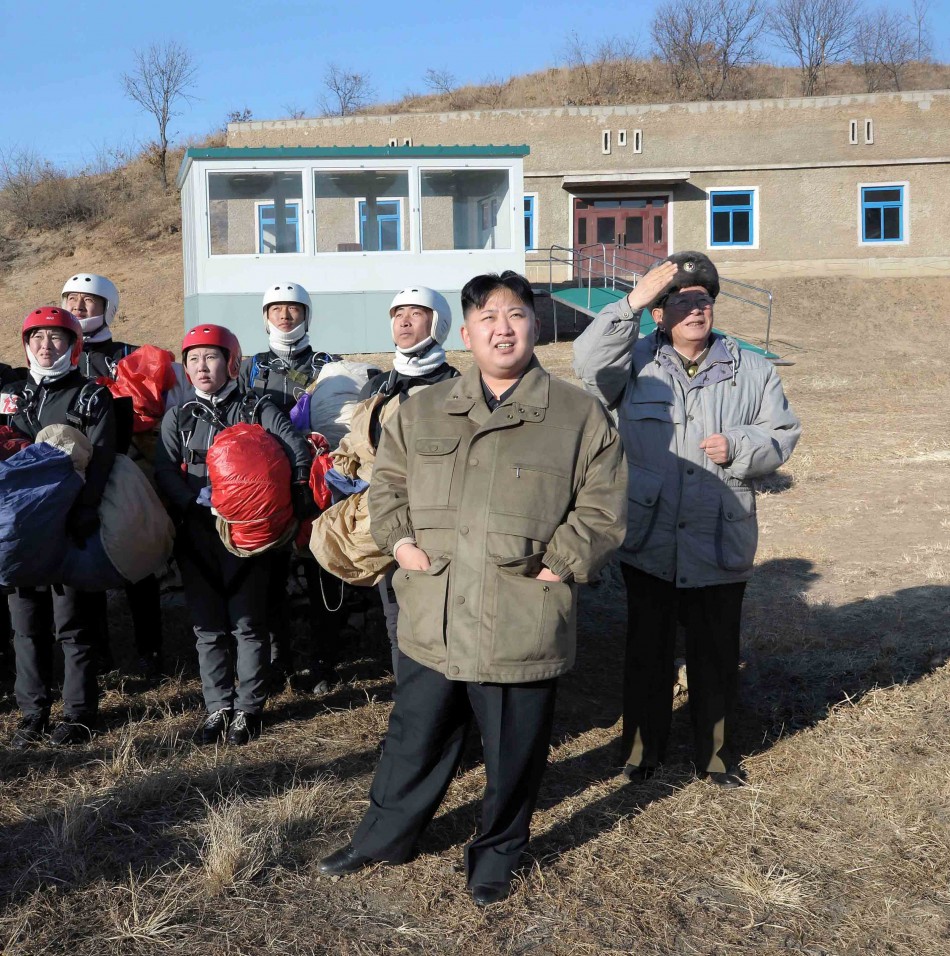 New video footage and pictures released by North Korea show the Great Successor, Kim Jong-un, as an approachable leader who is close to the masses.
Moving away from his father's remote style, North Korea's new leader is shown as a man of the people who is comfortable in his new role.
Media reports depict a ruler not afraid to go and meet the people and fresh images reveal his cuddlier side, shaking hands with ordinary conscripts and even trying their food.
Many cast doubts on Kim's ability to take over as supreme leader from his father, saying he was too young and inexperienced.
The new images give the impression of a leader firmly in charge of his troops.
Koh Yu-hwan, a North Korea professor at Seoul's Dongguk University, said Kim Jong-un could be trying to emulate his grandfather, Kim Il-sung, the founder of the state, who was regarded as having the popular touch.
"He'll try to look comfortable among the masses. He'll try to form an intimacy with the people, perhaps more than his father did," Koh told AP.
"Imitating Kim Il-sung is a positive for Kim Jong-un because memories of Kim Jong-il aren't very good among ordinary people."
As with his grandfather, Kim Jung-un has been pictured surrounded by children, shaking hands and being photographed in group shots. He also shown chatting, laughing and clapping.
In 2010, rumours that Kim Jong-un had undergone plastic surgery to look more like his grandfather circulated in South Korea's media.
© Copyright IBTimes 2023. All rights reserved.