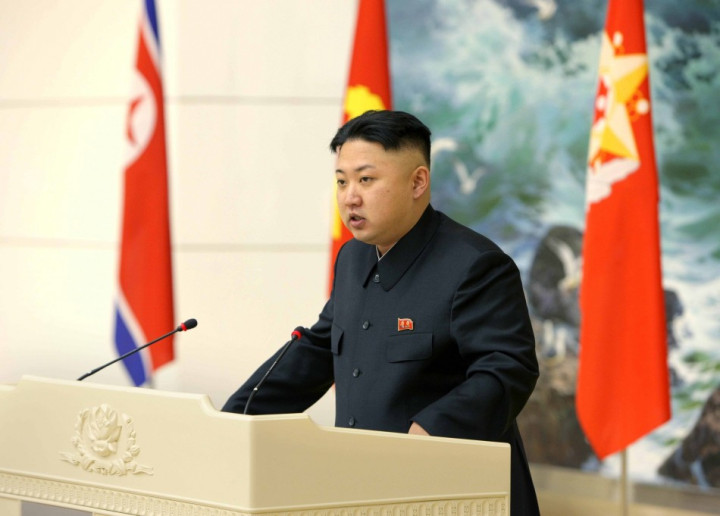 North Korean leader Kim Jong-un, in a rare public gesture, has called for better ties with its arch-rival Seoul during his New Year speech.
Kim's address marking his first New Year speech also stressed the importance of arms and economic growth of the impoverished nation.
"An important issue in putting an end to the division of the country and achieving its reunification is to remove confrontation between the north and the south. The past records of inter-Korean relations show that confrontation between fellow countrymen leads to nothing but war," said Kim during his pre-recorded televised speech.
The speech was broadcast on North Korean Central TV. This is also the first time in 19 years a North Korean leader is addressing the nation since Kim's grandfather Kim Il-sung who expressed his New Year message in 1994.
North Korean leaders for the past few decades have had a reputation of maintaining a veil of secrecy over their public life.
"Great reunification programmes common to the nation in the new century and milestones for peace and prosperity by holding fast to the ideals of independence, peace and friendship, we will, in the future too, strive to develop relations of friendship and cooperation with the countries that are friendly to our country," state news agency KCNA quoted Kim as saying..
He added: "The industrial revolution in the new century is, in essence, a scientific and technological revolution, and breaking through the cutting edge is a shortcut to the building of an economic giant."
Earlier, in an exclusive interview, a senior policy planning officer at the Ministry of Unification in South Korea who spoke on condition of anonymity to IBTimes UK revealed that the country is keeping the door for dialogue wide open for North Korea even after many provocations.
"We will continue to encourage the North to make a 'good choice' by keeping the window of opportunity open while maintaining our principled stance to establish peace on the Korean peninsula and develop a normal inter-Korean relations," said the senior official.
The recently elected woman president Park Geun-hye has also urged Pyongyang to shed its nuclear ambitions but underlined the need for talks between the nations.