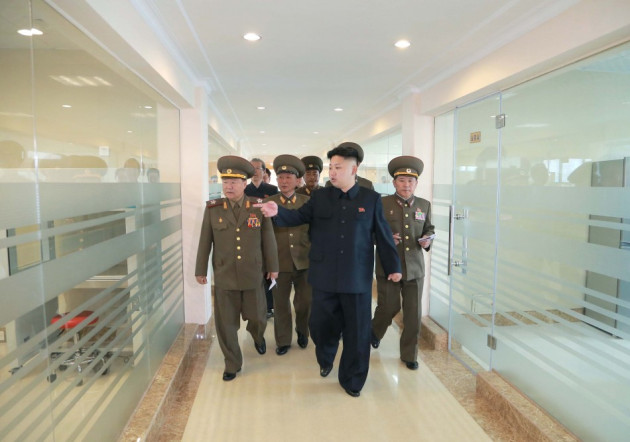 North Korea has moved two medium-range missiles from its eastern coast to an unknown location and threatened to strike the ongoing US-South Korea anti-submarine drill off the western coast.
Both US and South Korean officials have confirmed to different media outlets that the missile launchers have been moved from the region.
"It appears that the two Musudan missiles have been moved to some other place, though we have yet to confirm where they are located. Intelligence authorities of South Korea and the US are closely tracking them," an unidentified government source in Seoul told the Yonhap news agency.
Some experts believe Pyongyang is scaling down its belligerent stance against Seoul and Washington. However, top officials remain cautious as the untested mid-range missiles remain mobile.
"It's premature to make a judgment about whether the North Korean provocation cycle is going up, down or zigzagging. Many analysts have anticipated that the North Korean provocation cycle would culminate in some sort of a grand fireworks display, and no one can rule that out," said Danny Russel, senior director of Asian affairs at America's National Security Council.
Another American official, speaking to Reuters on condition of anonymity, believes that North Korea has moved the missile not to a new launch location but to a non-operational site.
Coinciding with the latest move, Pyongyang has said it will bombard South Korea's islands in the Yellow Sea if a "single shell" from the US-South Korea drill lands on its soil.
A statement from the Korean People's Army claimed its troops will turn the Yellow Sea islands into a "sea of flames" if Washington and Seoul act "recklessly" during the exercise.
North Korea's official news agency, the Korean Central News Agency (KCNA), reported that all the military units will work in close coordination to launch simultaneous attacks on the drill.
Stating that the military unit from the Southwestern Front Command has already been deployed in the region, the KCNA claimed its US and South Korean enemies "are intensifying the anti-North war drills with a reinforced nuclear force in a bid to ignite nuclear war at any cost."
The Southwestern Front Command possesses multiple rocket launcher units and shore batteries.
The six-day-long naval manoeuvres kicked off on 5 May. As part of the drill, which includes live-fire exercises, Washington has brought a Los Angeles-class nuclear-powered submarine to the region. Anti-submarine aircraft and Aegis class destroyers are also taking part in the drill.