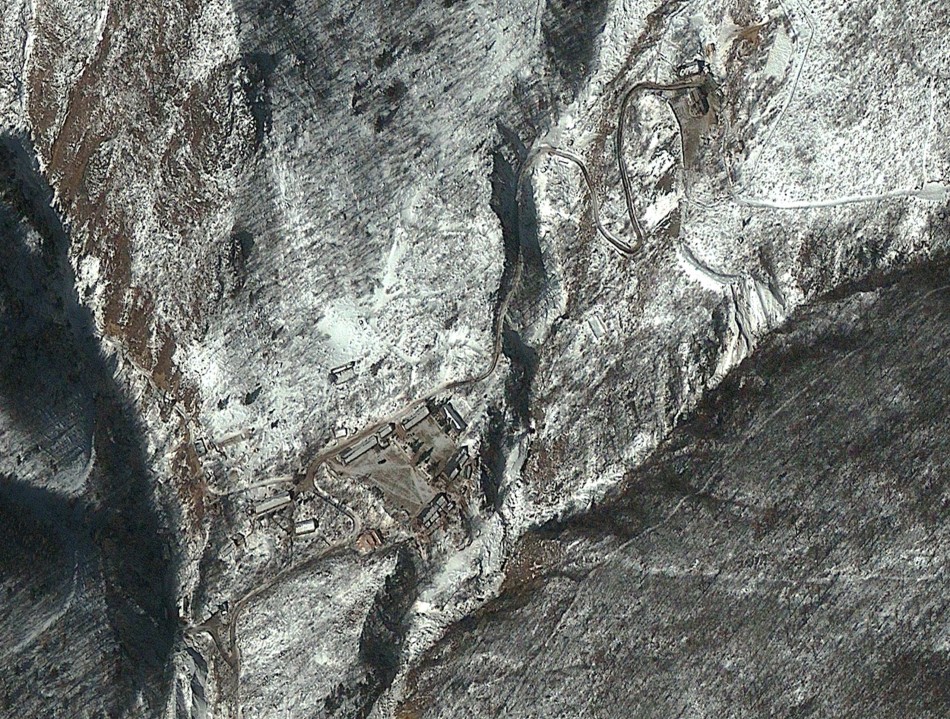 A day after North Korea conducted its third nuclear test sparking worldwide condemnation, rumours of Iranian involvement in the controversial test are beginning to surface.
Experts familiar with the matter allege it is likely that Iranian scientists played a role in Pyongyang's test.
Both North Korea and Iran have been struggling to survive the US-orchestrated sanctions over their contentious nuclear programmes. The sanctions have been crippling their respective economies.
As the western world sternly condemned Pyongyang over the "safe and perfect" nuclear test, speculation has started swirling as to whether Tehran is colluding with North for its nuclear programmes.
Soon after the US, Russia, Japan, and South Korea condemned the test, Iranian Foreign Ministry spokesperson Ramin Mehmanparast said, "As long as those who give admonition are among nuclear violators, it cannot be expected that a world free of nuclear weapons will be established".
Without expressing a direct censure of the test, Tehran said the world has to reach a point where there are no nuclear weapons. Iran has been accused of developing nuclear weapons, an allegation which the country sternly denies.
Two weeks before the North Korean nuclear test, a US official who is familiar with the matter told the New York Times on condition of anonymity that "it's very possible that the North Koreans are testing for two countries".
North Korea conducted its earlier nuclear tests in 2006 and in 2009. Iranian experts are suspected to have been present at the tests. South Korean media reports earlier said Iranian scientists could have been involved in Pyongyang's failed rocket launch in April last year. Seoul has officially not commented on the issue.
Experts have also previously indicated the frequent presence of North Korean experts at Iran's nuclear sites assisting with the test preparations.
Unverified reports also suggest that Iran's recent satellite launch was possibly coordinated with the Pyongyang's nuclear test. When many countries including the US, Japan and South Korea dubbed the satellite launch as a disguise to Pyongyang's long-range ballistic missile test, Iran "congratulated" the successful launch.
"The most disturbing question is whether the Iranians are using North Korea as a backdoor plan for their own nuclear program. The Iranians didn't carry out a nuclear test in Iran, but they may have done so in North Korea. There is no official information on this... but Iran may have bypassed inspections via North Korea. If true, this is a very worrying development," the coordinator of Bar-Ilan University's Asian Studies Program and a member of BESA Center for Strategic Studies told the Israel-based Jerusalem Post.