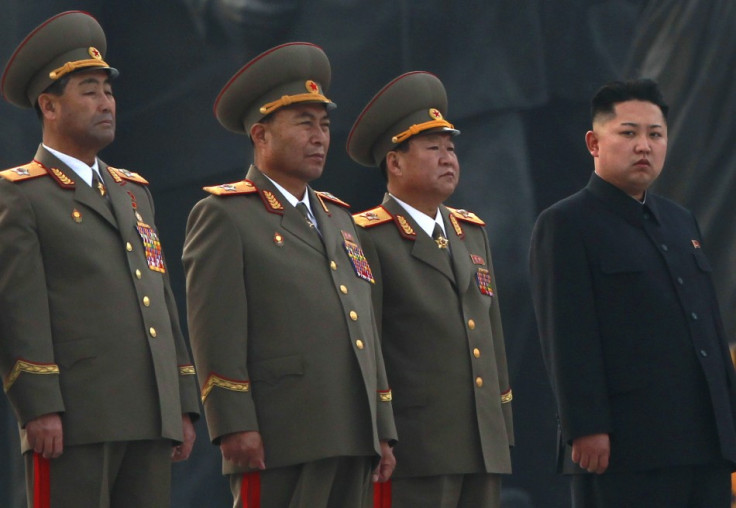 The war of words between the US and North Korea has reached the next level as North's top military official claiming that the country's modern weapons can defeat the US in a single blow.
"The Korean People's Army is armed with powerful modern weapons... that can defeat the (US) imperialists at a single blow," the Associated Press quoted Vice Marshal Ri Yong Ho as saying.
The vice marshal also said that the country's new young leader Kim Jong-un is the military strategist who has been guiding the military for years.
Ho was speaking at a meeting organised to mark the 80th anniversary of the army's founding which was also attended by the 20-something leader.
The speech came amidst speculations that the country would be gearing for its third nuclear test. Reports from some of the South Korean media also suggested that the preparations are underway for the third nuclear test.
Although North Korea is believed to possess nuclear weapons, it does not have the technology to use them in long-range missiles.
The vice marshal is of the opinion that the North's military forces should be strengthened to defend against the growing threats from the US and South Korea.
Meanwhile, Washington also reacted sharply to Pyongyang. "[North Korea] should refrain from engaging in any more hostile or provocative actions. They do nothing to advance the cause of peace on the Korean peninsula or in Northeast Asia," the AFP quoted the White House spokesperson Jay Carney saying on Wednesday.
"[Such hostile] acts do nothing to keep the North Korean people, many of whom are starving because of the prediction of the North Korean regime to spend money on weapons systems rather than on economic development," Carney added.
Earlier on Monday, the white house strongly condemned the north's military for saying it will bring down parts of South Korea into 'ashes'.