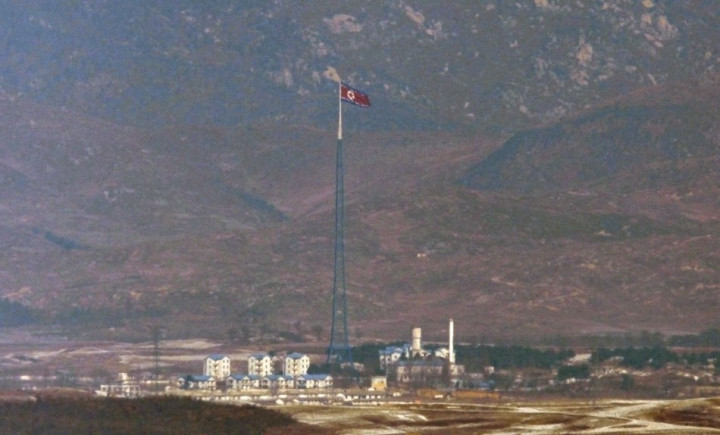 Radioactive traces of North Korea's latest nuclear test appear to have been detected for the first time, but the exact material found in the leak remains uncertain according to a global monitoring body.
Pyongyang conducted its third nuclear test on 12 February, prompting a severe international outcry swiftly followed by UN sanctions.
"The ratio of the detected xenon isotopes (xenon-131m and xenon-133) is consistent with a nuclear fission event occurring more than 50 days before the detection," said the Comprehensive Test Ban Treaty Organisation (CTBTO).
The monitoring organisation added that the finding "coincides very well" with North Korea's nuclear test.
The finding has come nearly two months after the actual test. The leak was picked up by a monitoring station located in Japan.
"We are in the process of eliminating other possible sources that could explain the observations. The radionuclides could have come from a nuclear or other nuclear activity under certain specific conditions, but so far we do not have information on such a release," said an expert from CTBTO, Mika Nikkinen.
Nonetheless the question of whether Pyongyang used plutonium or uranium, the most pertinent issue surrounding the test, has not been answered by the experts. The detection has been made several weeks after the test, making it "very difficult" to determine which fissile material was used.
North Korea used plutonium for its earlier nuclear test in 2006 and 2009. The latest test has also yielded a stronger blast than the previous ones.
Reports speculated that Pyongyang could have developed uranium-enriching technology for its latest test, meaning a huge step forward in its facilities. North Korea will be able to strengthen its arsenal significantly if it possesses the means to use uranium.
This will be a huge cause of concern for the international communities who are appealing to North Korea to scale down its belligerence against its adversaries.