North Korea Nuclear Test: US Leads Worldwide Condemnation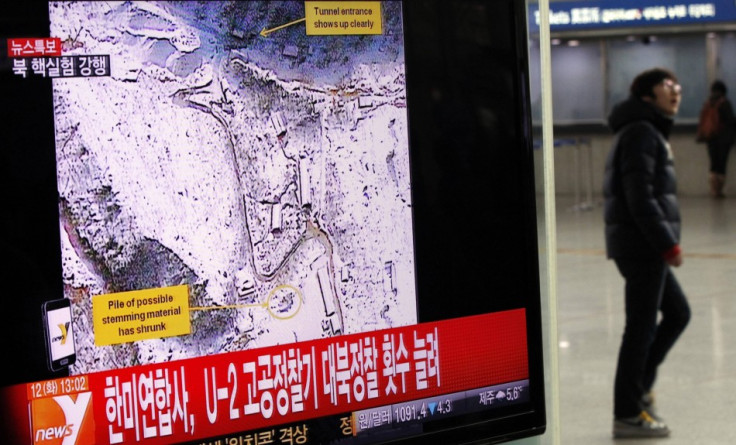 North Korea's third nuclear test has sparked worldwide condemnation led by US President Barack Obama who called it highly provocative.
"The danger posed by North Korea's threatening activities warrants further swift and credible action by the international community. The United States will also continue to take steps necessary to defend ourselves and our allies. The United States remains vigilant in the face of North Korean provocations and steadfast in our defence commitments to allies in the region," said Obama.
A statement from America's director of National Intelligence added: "The intelligence community is aware of a seismic event with explosive characteristics in North Korea, and we are evaluating all relevant information."
In Britain, Foreign Secretary William Hague also condemned the test. "North Korea's development of its nuclear and ballistic missile capabilities poses a threat to international and regional security," he said.
UN chief Ban Ki-moon said he is "gravely concerned about the negative impact of this deeply destabilising act on regional stability as well as the global efforts for nuclear non-proliferation.
"It is deplorable that Pyongyang defied the strong and unequivocal call from the international community to refrain from any further provocative measures."
South Korea said the test threatens regional stability.
"It is a direct challenge to the international community and an unforgivable threat to peace and stability of the Korean peninsula and Northeast Asia," said Chun Yung-woo, national security adviser to the South Korean president.
Both Seoul and Washington had earlier warned Pyongyang of strong action if it went ahead with the controversial test.
Russia has also "decisively" condemned the test, according to the country's Interfax news agency, while the Japanese government is likely to hold emergency talks over the test and has hinted that the country will impose separate sanctions on the North.
© Copyright IBTimes 2023. All rights reserved.