North Korea Resumes Nuclear Reactor Construction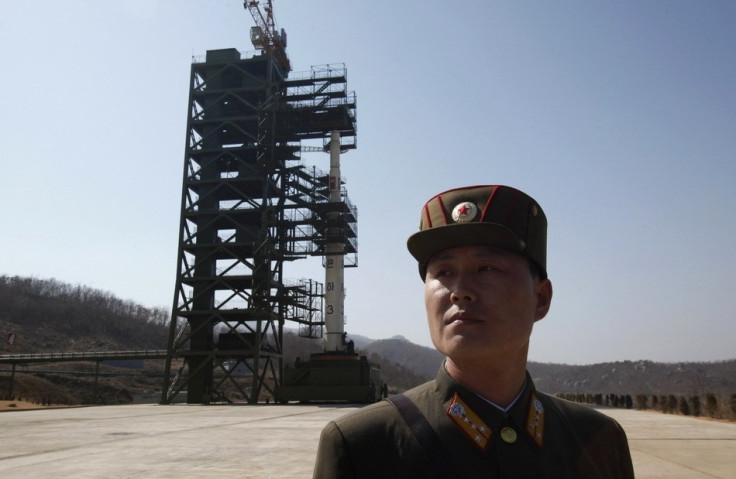 North Korea's nuclear reactor is back on track after months of inactivity, reveal recent satellite images from the region.
The new programme dubbed Experimental Light Water Reactor (ELWR) allegedly facilitates in building the nuclear reactor, say experts.
The satellite images released by the think-tank US-Korea Institute 38 north have confirmed that the building construction could soon be completed.
The completion of the construction may be in the near future and immediate steps would be to bring in heavy components such as steam generator, pressure vessel and pressurisers.
Reports also suggest that the country has claimed that it is manufacturing the components alongside the construction.
"Steel rebar and concrete have been added to the cylindrical portion of the building that now appears higher than in previous photos. Additional work has been done on portions of the building's roof adjacent to that area. There is also stepped-up activity on the ground likely related to renewed construction," notes 38 north.
According to the report, it will take at least one or two years for the facility to become completely operational.
The plan to install a turbine generator also remained unclear which will be time consuming, the report says.
Pyongyang had been speedily working on the construction in 2011 which was later halted by the end of the year for unknown reasons.
Reports suggest the death of its leader Kim Jong-il or bad weather might have led to the stoppage.
Construction reportedly began early this year and is well apace.
"[The programme] is an important indication of the North's intention to move forward with the expansion of its nuclear weapons stockpile in the future. The uranium enrichment programme is intended to produce fuel for the reactor and fissile material for its nuclear weapons," the report points out.
The country has already conducted two nuclear tests in 2006 and 2009.
Earlier reports also confirmed that North Korea is capable of conducting a uranium nuclear test instead of the previously conducted plutonium tests.
The country is expected to conduct a nuclear test after the failed rocket launch a few months back.
© Copyright IBTimes 2023. All rights reserved.