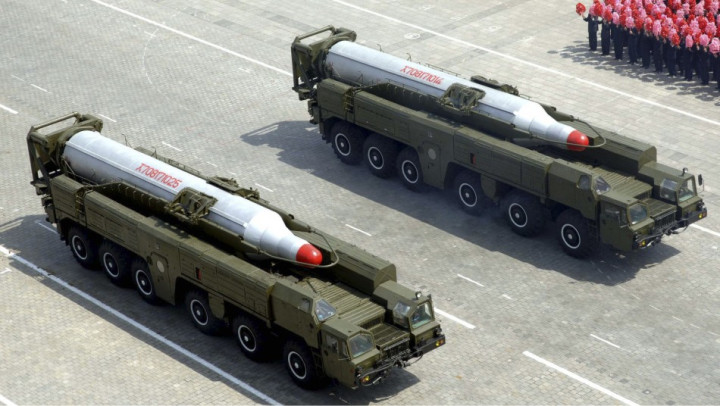 Two days after South Korea struck a missile deal with the US, North Korea says it has missiles capable of hitting the US mainland.
Pyongyang's statement comes after Seoul announced it would extend its missile range from 300 kms to 800 kms, enough to reach North Korea.
"We do not hide (the fact) that the revolutionary armed forces ... including the strategic rocket forces are keeping within the scope of strike not only the bases of the puppet forces and the US imperialist aggression forces' bases in the inviolable land of Korea, but also Japan, Guam and the US mainland," said the spokesperson of National Defence Commission, according to North's official KCNA news agency.
The spokesperson said Pyongyang would respond in kind to any provocative action either by the South or the US.
Mentioning the South's deal with the US, the spokesperson said it was "another conspiracy of the master and the stooge to push the situation on the Korean Peninsula to the extreme... and ignite a war".
Washington has so far not said it would strike North Korea but it has around 25,000 troops stationed in South for defence.
Although Pyongyang is believed to be developing long-range (4,160 miles or 6,700 kms) ballistic missiles, two of the previous rocket tests ended in failure.
Experts in South Korea believe that North does not have such Inter-Continental Ballistic Missiles (ICBM) in its arsenal, as it has never been successfully tested.
Adversaries of North Korea including Seoul had said the failed rocket launches were part of building missiles capable of carrying nuclear warhead.
Days after the failed rocket launch, the North flaunted a series of ICBMs in a military parade which were dismissed by analysts saying they were mere fakes.