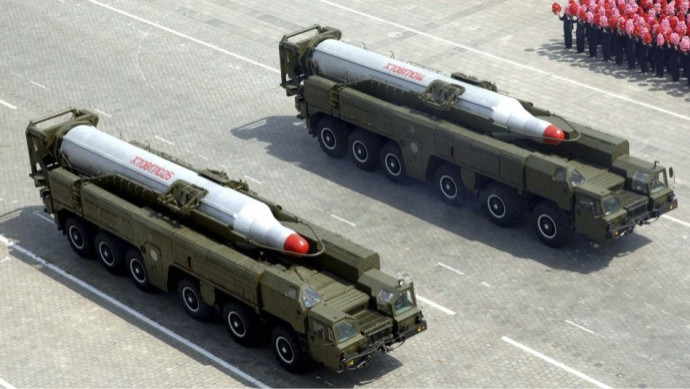 The Japanese government is putting missile interceptors in place as a defiant North Korea gears up for its controversial rocket launch.
The government gave the green signal to its defence forces to intercept any debris over Japan which could fall from North Korea's rocket.
Tokyo's top defence officials held a meeting over the launch and were urged to continue monitoring the latest developments. Japan is said to be coordinating with its ally, the US, to tackle the situation if it escalates.
Soon after a discussion with the top ministers, Prime Minister Yoshihiko Noda issued an order to keep the interceptors ready.
This is the third time Japan is issuing such an order to its Self-Defence Forces (SDF) to safeguard its regions from Pyongyang's contentious rocket launches.
Surface-to-air missiles have been deployed by Japanese forces to confront the North's rocket which could fly over Sakishima Island.
Japan had issued a similar order in April 2012 when the earlier North Korean rocket launch failed.
The North has been accused of using the rocket launches as a cover to test its long-range ballistic missile system.
Meanwhile, the North's adversary, South, is also gearing up to confront the launch as it has already started rerouting its ships in the region. Seoul has diverted both domestic and foreign ships in the Yellow Sea to avoid collision with falling debris.
Meanwhile, reports suggest that North Korea has already informed the International Maritime Organisation and the International Civil Aviation Organisation about the launch. Pyongyang has said the rocket will be fired anytime between 10 and 22 December.
Some flights have also been diverted from their original routes.
With all the three stages of the launch completed, latest reports suggest that the North is injecting fuel into the long-range rocket.