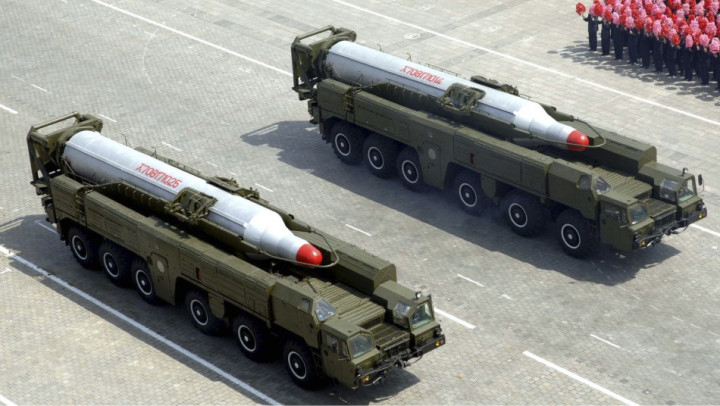 North Korea has announced a tentative date for a controversial satellite rocket launch, according to the official KCNA agency.
The defiant nation's news agency said Pyongyang may launch its latest long-range rocket any time between 10 and 22 December.
North Korea is seeking to rectify the embarrassing failures of previous launches.
A recent report by DigitalGlobe suggested that there had been increased activity at the launch sites in North Korea.
Images collected by the satellite operator showed increased activity in the North's Sohae Satellite Launch Station. The number of people and trucks at the launch site were "consistent" with an earlier failed launch.
"Given the observed level of activity noted of a new tent, trucks, people and numerous portable fuel/oxidiser tanks, should North Korea desire, it could possibly conduct its fifth satellite launch event during the next three weeks," said the satellite operator.
Given the political climate, the launch is bound to increase tensions with its neighbour South Korea and the US.
The impoverished country is under heavy US-backed sanctions over its nuclear ambitions. The defiant nation carried out nuclear tests in 2006 and 2009.
The US and other countries claim that Pyongyang has been using the rocket launches to test its nuclear missiles, a claim that has been consistently denied by Pyongyang.
North Korea is thought to be developing a long-range ballistic missile capable of striking the US, with a range of up to 6,700km. Its last launch attempt, in April, failed.