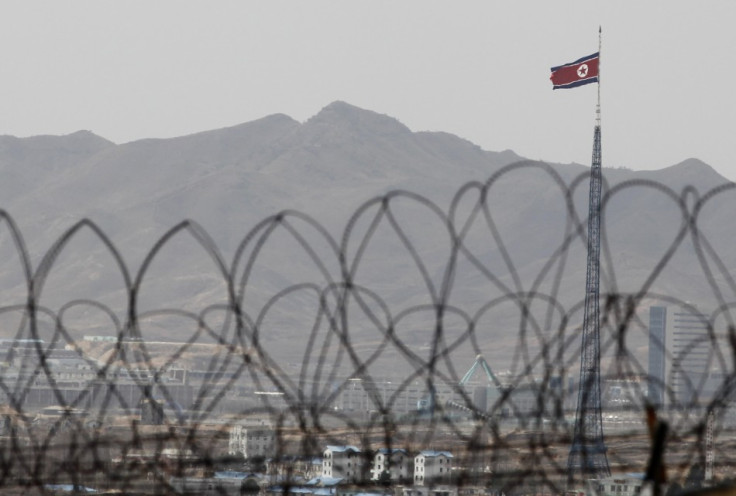 The door for dialogue is still open for North Korea to pursue peaceful talks despite its provocations, opined a South Korean government official in an exclusive interview to the International Business Times UK. (For full interview transcript, click here.)
A senior policy planning officer at the Ministry of Unification in South Korea who spoke on condition of anonymity, revealed that the country wanted to improve inter-Korean relationship through dialogues.
Even after several instances of provocations by the defiant North Korea which include a failed rocket launch and a controversial nuclear programme, South believes there is still window of opportunity for dialogues in order to get the issues resolved.
"The Korean government hopes that North Korea makes a good choice by changing its course of direction and sincerely responding to our proposal for dialogue. Moreover, we hope that North Korea abandons its ambitions for nuclear development and military provocations; comes forward and take the path of dialogue and cooperation. Once again, we would like to underline that the Korean government has not closed the 'window of opportunity' despite Pyongyang's provocative actions," said the senior official in the interview.
In a latest provocation against Seoul, North Korea reportedly threatened to 'blow up' the media offices in the country for its alleged controversial coverage of a children's event. It also jammed South's GPS signals in late April but later reversed the action.
The ministry official also insisted that the North should stop engaging in such threats by abandoning the nuclear programme and military provocations.
When the official was asked how the North is responding to the South's calls for dialogue, the reply was much restrained saying Pyongyang prefers a unilateral approach rather than a bilateral approach.
"North Korea refuses to respond to our proposals for dialogue while criticizing our flexible measures as a delusive strategy. By hurling harsh vitriol against Korea's head of state and the government, Pyongyang continues to engage in actions that undermine inter-Korean relations," the official added.
According to the official, Seoul has been responding with calm and restraint to such denunciations and threats. The official also assured that South will continue to encourage North to have dialogues and at the same time maintaining a principle stance to establish peace on the Korean peninsula.
South Korea maintained that Pyongyang should show signs of change in attitude to take responsible steps in solving the problems it has created. Seoul also called for a positive response from North Korea.