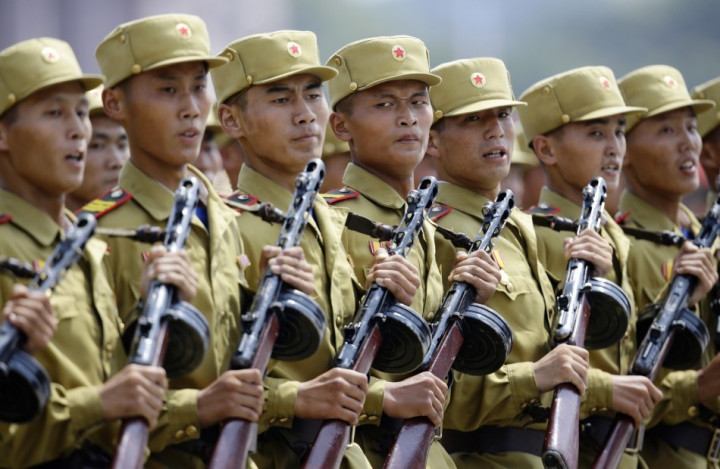 North Korean leader Kim Jong-un has ordered Pyongyang's army to be on high alert as a US-led, three-day naval exercise is set to begin in the Sea of Japan a day after the country threatened to carry out "ruthless" pre-emptive strikes against the US and South Korea.
North Korea's People's Army has been instructed to remain alert particularly over the presence of nuclear-powered carrier USS George Washington in the vicinity of the Korean Peninsula.
Both South Korea and Japan are set to participate in the joint naval drill. The naval manoeuvres have been slightly delayed due to bad weather. Seoul said the drills are regular maritime exercises.
"This [presence of USS George Washington] clearly proves that the remarks of such high-ranking officials of the US Obama administration as the secretary of state that the US neither pursues a hostile policy towards the DPRK [North Korea] nor has the will to attack it are sheer lies," a spokesperson of the North Korean military said, according to the state-run Korean Central News Agency (KCNA).
Such threats from North Korea are not uncommon as the regime often uses them to boost its domestic image.
Seoul, which is keeping a close watch on North Korea's moves, has confirmed the latest development in North Korea, according to South Korea-based Yonhap news agency.
North Korea said the US will only be held accountable for the "horrible disaster" resulting from a nuclear strike.
The unidentified North Korean spokesperson added the country's army has been given "emergency order from its supreme command to re-examine the operation plans already ratified by it and keep themselves fully ready to promptly launch operations any time, watching with high vigilance every move of the US and Japanese aggressors and the puppet forces."
The US has stationed around 28,000 troops in South Korea and soldiers frequenly engage in miiltary exercises.