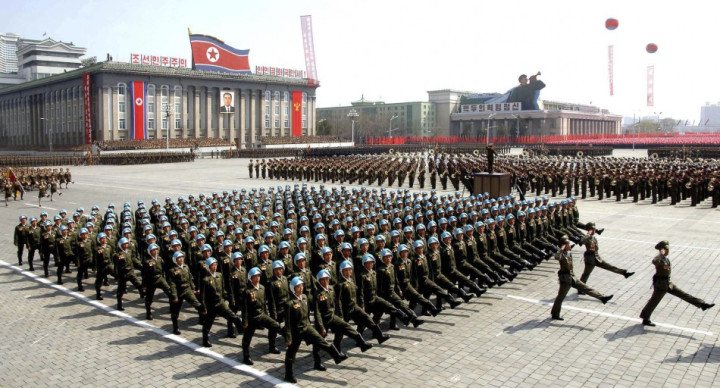 North Korea is reportedly redeploying 300,000 of its troops in a bid to boost the sagging economy.
According to the Japanese television Asahi which quoted a top North Korean military official, the redeployment, which will affect over one in seven of the country's troops, is likely to take place by the end of this month.
North Korea has been facing severe economic hardship. The Kaesong industrial zone, a key driver of the economy, has been closed for the last three months following tensions with South Korea.
South Korea does not see the latest move as downsizing of the North Korean army.
"North Korea has already deployed a lot of troops to economic projects and we have seen indications of more soldiers being sent to construction sites. But this does not signify troop downsizing," a South Korean intelligence official said, according to the Chosun Ilbo daily.
According to the official, North Korea has announced several big construction projects including a ski resort in Kangwon province. He said the soldiers being sent to building sites are regular troops who can return to the battlefield when needed.
South Korea has not officially commented on the issue and government officials are unsure whether the troops have really been reassigned.
Meanwhile, efforts are on to reopen the Kaesong industrial zone, the inter-Korean industrial complex. The Koreas have been holding talks over the week and decided in principle that the zone must resume operations soon.
South Korea is seeking a commitment from the North that it will not unilaterally pull out its workers in the future.