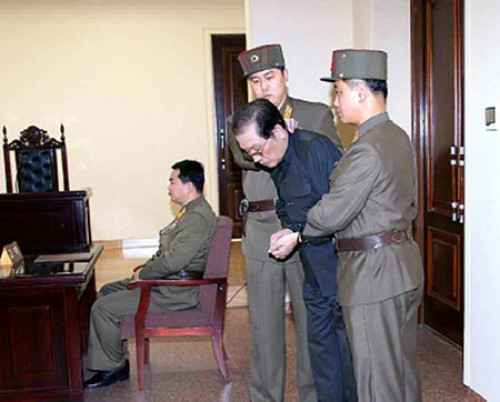 A high-ranking North Korean military officer, believed to be a close friend of the recently executed uncle of ruler Kim Jong un, is in South Korean custody in China.
According to 24-hour news channel YTN, the unnamed military officer anticipated the Jang Song-thaek purge, which was the reason he defected at the end of September.
South Korea's Foreign Ministry has denied the reports.
The lives of Jang Song-thaek's former aides and close associates might be in danger, as Kim Jong un made clear that there will not be any mercy for those who were close to his uncle.
Kim Jong un's uncle was considered the second most senior figure in the North Korean leadership. He was executed after being found guilty of treason, just few days ahead of the second death anniversary of Kim Jong Il, Jong-un's father.