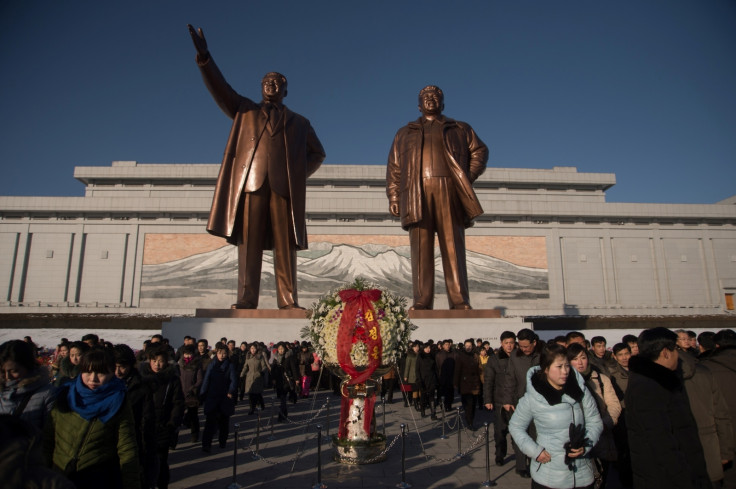 Several thousand North Koreans braved freezing conditions in Pyongyang to pay tribute to their former leader Kim Jong-il on the sixth anniversary of his death.
A seemingly never-ending crowd of citizens descended on a shrine to offer flowers and take a bow before an effigy of the man who led the isolated hermit state from 1997 to 2011, when he died of a suspected heart attack on 17 December.
The faithful climbed up Mansu Hill on the outskirts of the North Korean capital to place flowers at the feet of a giant bronze statue of Kim, which stands next to one of his father, Kim Il-sung.
Their son and grandson respectively, Kim Jong-un is currently steering North Korea on a collision course with Donald Trump's US.
Many had expected the young despot to use his father's memorial day to carry out a provocative missile test, as he had done previously, but this did not materialise.
Associated Press reported that the sense of national mourning was less intense than in previous years. However North Koreans were still expected to avoid drinking, entertainment and inappropriate displays of enjoyment on the day before and the day of the anniversary.
The military presence was typically emphatic with regiments of troops among the civilians, joining in with the mass bowing, and flower giving rituals.
Senior party officials visited a mausoleum in the morning to pay their intimate respects to the deceases members of the Kim dynasty.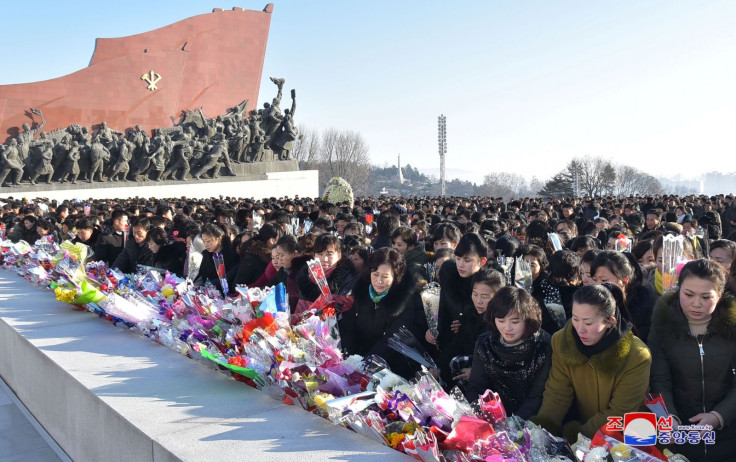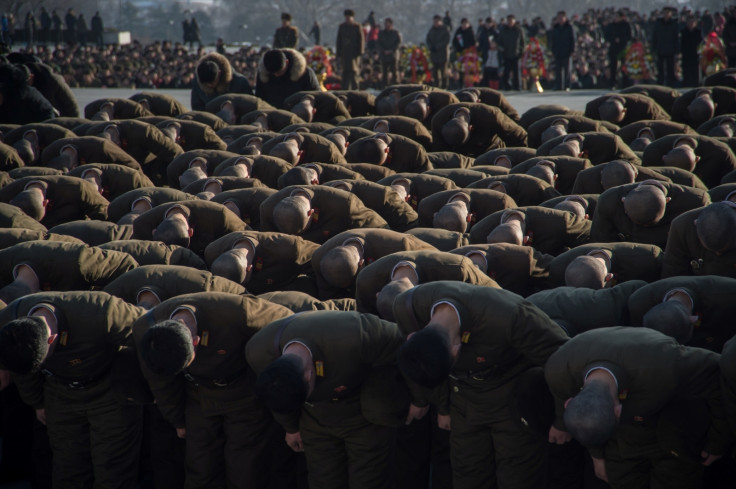 It has been a busy month for Kim Jong-Un as he marks his sixth year at the helm. North Korean state-sponsored hackers Lazarus Group have been accused of using underhand tactics to steal Bitcoins from cryptocurrency companies.
In addition, one of the dictator's top aides has gone missing, with rumours swirling that he has been executed. General Hwang Pyong-so, who was once at the heart of the North Korean leader's inner circle, has not been seen in public since 13 October.
The general was pictured standing next to Kim at in September when Pyongyang carried out its sixth nuclear test.
Meanwhile, a Chinese senior military official warned that his nation should be prepared for war to break out at any moment on the Korean peninsula, according to Global Times.
US secretary of state Rex Tillerson admitted that he had discussed contingency plans for a hypothetical US invasion of North Korea with his Chinese counterparts.