North Korea's Kim Jong-un Misses Key Anniversary Deepening 'Coup' Mystery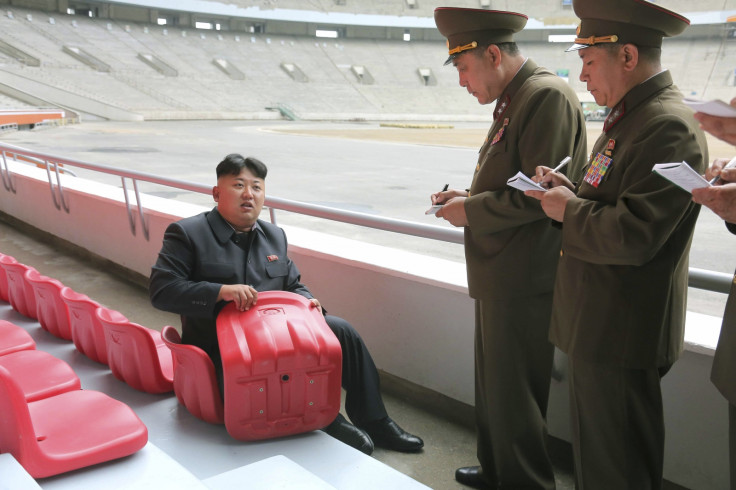 North Korean leader Kim Jong-un did not turn up for the 69<sup>th anniversary of the founding of the Workers' Party of Korea adding fuel to speculation that there might be a coup against the reclusive regime.
Kim was widely expected to attend the ceremony, a key event in North Korea, when state media cover even the smallest detail.
The state-run mouthpiece carried a statement saying top North Korean functionaries, including party officials, attended and paid respects to former leaders but it did not mention Kim.
The dispatch said a basket of flowers with Kim's name was placed in front of the statues of his father Kim Jong-il and grandfather Kim Il-Sung, both former rulers.
Kim, who is thought to be in his early 30s, has not been seen in public since 3 September allegedly due to ill health, leading to mounting speculation of political instability and a lockdown in the capital Pyongyang.
South Korea has played down Kim's absence at the celebrations.
"It seems that Kim Jong-un's rule is in normal operation. With regard to his specific health conditions, our government has no information to confirm yet," Seoul's unification ministry spokesperson Lim Byeong-cheol told reporters.
© Copyright IBTimes 2023. All rights reserved.