Northern Ireland court rules abortion laws are incompatible with human rights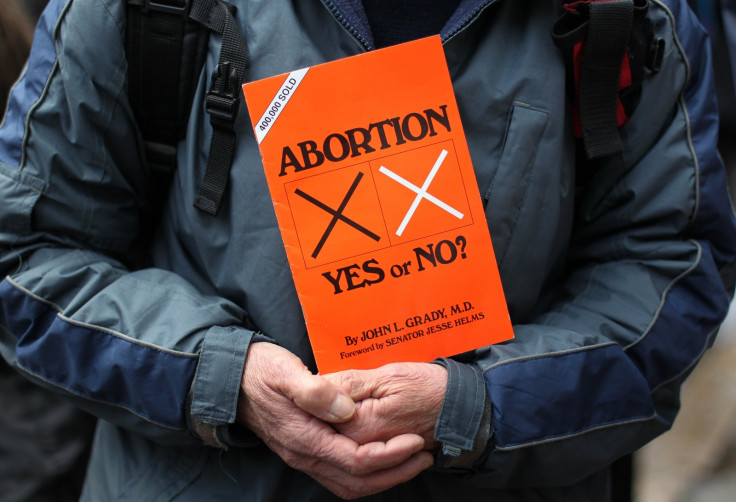 The High court in Belfast has ruled Northern Ireland's legislation on abortion is in breach of human rights laws. The Northern Ireland Human Rights Commission (NIHRC) brought the case against Northern Ireland's Department of Justice (DoJ), calling for the termination of pregnancy to be legalised in cases of sexual crime such a rape or incest, or serious foetal malformation.
Northern Ireland is the only part of the UK where the 1967 Abortion Act does not apply, resulting in hundreds of woman travelling to England and Wales to be able to have their pregnancy terminated. Anyone who performs an illegal termination in Northern Ireland could be jailed for life.
The DoJ started a public consolation on changing the law to allow a termination in cases of foetal abnormality, but NIHRC believed the consolation did not go far enough and began legal proceedings as what is called a last resort. The High Court has ruled that the abortion laws breach women's human rights and extended the laws to include allowing terminations in cases of foetal abnormality, as well as women who have been the victims of crime.
Judge Mr Justice Mark Horner said: "In the circumstances, given this issue is unlikely to be grasped by the legislature in the foreseeable future, and the entitlement of citizens of Northern Ireland to have their Convention rights protected by the courts, I conclude that the Article Eight rights of women in Northern Ireland who are pregnant with fatal foetal abnormalities or who are pregnant as a result of sexual crime are breached by the impugned provisions." Horner also said the law placed a disproportionate burden on victims of sexual crimes.
Human Rights Commission Chief Commissioner Les Allamby told RTE News: "The Human Rights Commission welcomes today's landmark ruling. In taking this case we sought to change the law so that women and girls in Northern Ireland have the choice of accessing a termination of pregnancy locally in circumstances of fatal foetal abnormalities, rape or incest, without being criminalised for doing so.
"We are pleased that today that the High Court has held that the current law is incompatible with human rights and has ruled in the commission's favour. Today's result is historic, and will be welcomed by many of the vulnerable women and girls who have been faced with these situations. It was important for the commission to take this challenge in its own name, in order to protect women and girls in Northern Ireland and we are delighted with the result."
Grainne Teggart, campaign manager for Amnesty's My Body My Rights campaign, said: "The High Court decision is a hugely significant step towards ensuring the right to access abortion for women and girls in Northern Ireland who have been raped, are victims of incest or whose pregnancies have been given a fatal foetal diagnosis.
"Northern Ireland's laws on abortion date back to the 19th century and carry the harshest criminal penalties in Europe. Today's court decision is a damning indictment of the Northern Ireland Executive's failure to prioritise women's healthcare. It's shameful that the courts have had to step in because politicians have repeatedly failed Northern Ireland's women. Northern Ireland's abortion laws must be brought into the 21st century and into line with international law as a matter of urgency."
Sarah Ewart, whose first pregnancy was given a fatal foetal diagnosis, was one of those who had to travel to England to have an abortion. She said: "I hope that today's ruling means that I, and other women like me, will no longer have to go through the pain I experienced, of having to travel to England, away from the care of the doctors and midwife who knew me, to access the healthcare I needed."
"I, and many women like me have been failed by our politicians. First, they left me with no option but to go to England for medical care. Then, by their refusal to change the law, they left me with no option but to go to the courts on my and other women's behalf. I am an ordinary woman who suffered a very personal family tragedy, which the law in Northern Ireland turned into a living nightmare."
© Copyright IBTimes 2023. All rights reserved.