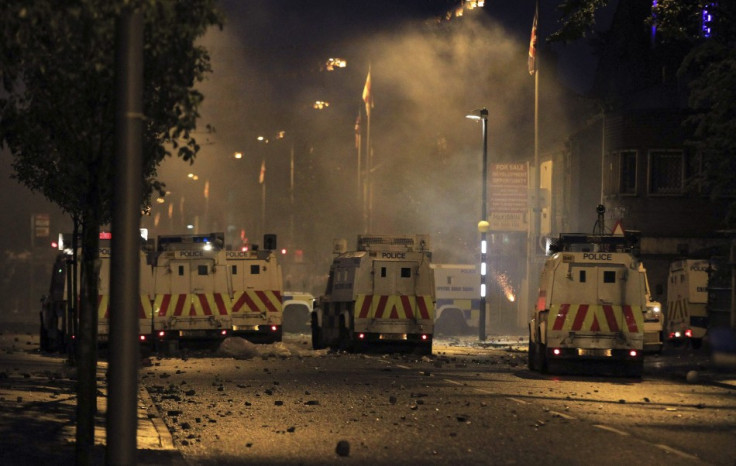 Is there a new wave of sectarian violence sweeping the streets of Belfast or is it simply a common problem that only now has attracted media attention? Historically at this time of the year, there have been street clashes where Catholic areas meet Protestant districts. However though, there has been rising tensions in the city for a number of weeks; the scale and severity of the violence must be condemned on both sides.
There have been two nights of rioting in the city - the worst seen since the Good Friday agreement thirteen years ago. During a second night of intense rioting, a journalist was shot in the leg and shots were fired at police forces trying to calm the situation down. The Press association journalist was hot in the leg as he was covering the violence on the streets. He is said to be in a stable condition at the Royal Victoria Hospital.
On Monday night, two people were shot in the legs during the first night of intense rioting on the streets of Belfast. The violence has been blamed on the loyalist UVF group, who have signed up to the peace agreement but are becoming increasingly disillusioned and militant. The violence is said to have started after a loyalist attack on Catholic homes in the Short Strand area, and police have blamed the Ulster Volunteer Force for the attack. However, on the loyalist side there have been allegations that it was a Catholic attack that sparked violence in the city.
The police faced fresh violence last night (Tuesday) as hundreds of people gathered near interfaces close to the Newtownards Road. Tensions are trying to be calmed as police meet community leaders but no deal is said to be near. Police have called on all journalists to stay away from the area.
Northern Ireland First Minister Peter Robinson and deputy First Minister Martin McGuinness have condemned the riots, as well as a separate bomb attack aimed at police in west Belfast.
Mr Robinson said: "At this time when many are working hard to build a better and brighter future for all in Northern Ireland, it is disappointing and deeply concerning to see this level of violence return to our streets."
Although this is historically a time for raised tensions in Belfast, there scale of the violence shows a raised level of sectarian violence. There has been a clear attempt to murder journalists and police officers. Shots have been aimed at the police, something the authorities have accused the UVF of orchestrating. Since Monday, two men are being treated in hospital suffering gunshot wounds with eleven shots being fired in total. 400-500 people are said to have been involved in disturbances overnight.