Northern Lights: UK stargazers in for a treat as aurora borealis visible for longer than expected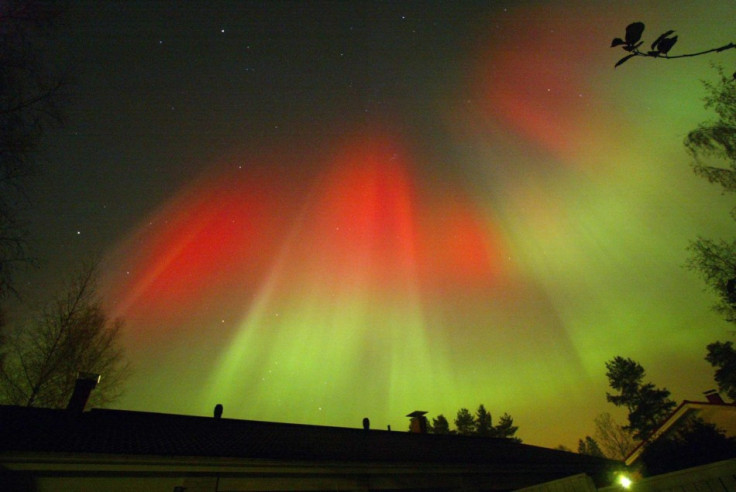 The UK could be lucky enough to catch a glimpse of the Northern Lights as two space weather phenomena coincide. The Met Office has said cities further down south that do not usually witness the aurora borealis phenomenon now have an increased chance of doing so over the next few weeks. Many people in North Wales, Northern England, Scotland and Northern Ireland were able to see the lights in the sky on 7 October.
The extra visibility is said to have been caused by "coronal holes" in the Sun, which are facing the Earth and shooting high-speed solar winds at the planet, disturbing the Earth's magnetic field. The Met Office also said that the Northern Lights are most visible during the spring and autumn, making it even more visible to people towards the south of the country.
"We are now in a period, lasting a few weeks, where these two factors are working together to increase the chances of geomagnetic disturbances, which in turn bring with them the aurora," said a spokesperson for the Met Office. "The strength of the disturbance directly relates to how far south the aurora is visible, or how far north if you are in the southern hemisphere, and of course you need clear skies to see it."
Much of the UK is due to see clear skies on the night of 8 October, apart from the north west where cloud and rain could persist. Towards early morning, much of Wales is due to see cloud cover, which then passes over into Northern Ireland and Scotland on the morning of 9 October. Much of England is due to have blue skies the afternoon of Friday (9 October), but most of the country will remain dry, with sunny spells.
The weekend forecast for the UK is also mostly dry with patchy cloud spells. The lack of clouds might make some parts feel older and give way to frost and mist. Sunday 11 October brings clouds to the north west with patches of rain.
The excitement has begun building up in the UK, especially after many saw the lights in some parts on 7 October. People took to Twitter to post their photos of the phenomena, while others eagerly await the lights further down south.
© Copyright IBTimes 2023. All rights reserved.