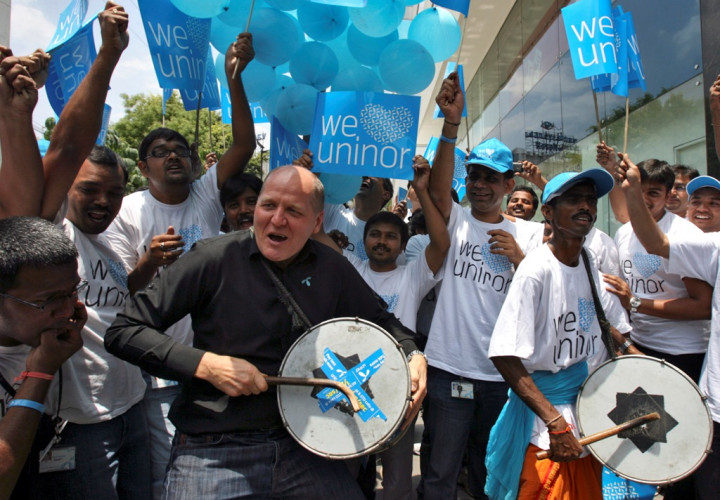 Norway's telecommunications company, Telenor has sought the Indian government's permission to invest some $131m in the subcontinent to acquire a 100% stake in its Indian mobile services unit, Uninor.
Telenor currently holds a 74% stake in its Indian arm.
It now awaits the consent of India's Foreign Investment Promotion Board (FIPB).
Telenor's Indian unit has participated in two separate auctions to buy spectrum, in the range of 5-7.2 Mhz, in seven circles that together represent over half the nation's population.
Uninor is the fourth largest mobile operator by both customer and revenues, according to Telenor.
"At present, Telenor Group owns 74% in its Indian business unit. These investments will be utilised to acquire the remaining stake held by Lakshdeep Investments as a financial investor," the company said in a statement on 13 June.
Telenor's move comes after Vodafone and Russia's Sistema JFSC decided to assume full control of their respective Indian units.
Sistema has sought New Delhi's approval to raise its stake beyond the 74% it owns in Sistema Shyam Teleservices.
Britain's Vodafone has already raised its stake in its Indian subsidiary to a 100%, in the wake of the 2013 decision by the then government to permit 100% foreign direct investment (FDI) in the telecom sector.