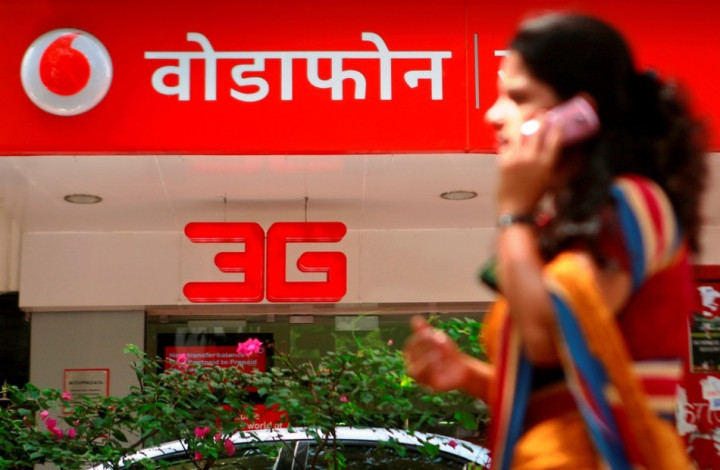 Britain's Vodafone aims to invest close to $2bn to buyout minority shareholders in its India unit Vodafone India.
Vodafone currently owns about 64% of Vodafone India and is looking to snap up more shares. Billionaire Indian industrialist Ajay Piramal holds an 11% stake while the remainder is held by several other investors including businessman Analjit Singh, who is also Vodafone India's chairman.
However, Vodafone's proposed investment is subject to regulatory approval.
The Newbury, England-based firm is expected to file an application with India's Foreign Investment Promotion Board this month, the Financial Times reported quoting unnamed people familiar with the matter.
The size of the investment suggested that the British firm would not acquire the entire 36% of Vodafone India that it does not already own, according to the FT.
Vodafone declined to comment.
Piramal told the FT that he planned to sell his stake back to Vodafone by early 2014.
"There has always been talk that the FDI limit could go up . . . and so it now looks like [the stake sale] will be done under the new FDI rules," he said.
Piramal invested $1.2bn in Vodafone India between 2011 and 2013 and his most recent investment valued the Indian unit at about $11bn.
Vodafone is looking to make the most of India's watered down foreign direct investment (FDI) rules. In July, India relaxed telecoms rules to permit foreign businesses to own a 100% of their subsidiaries, up from 74% previously, as part of a strategy to attract more foreign investments.
The British telecoms group is also looking to invest more in other emerging market operations, such as in South Africa, following the $130bn sale of its 45% stake in US-based Verizon Wireless.
Vodafone's Indian unit is the second largest mobile carrier in that country with 22% market share by revenue. It trails market leader Bharti Airtel, which commands a 30% market share.
Vodafone has invested $9bn in India since 2007 when it entered the country.
The company's stock was trading 0.93% lower to 216.76p at 12:43pm in London.
Cash-rich Vodafone may be the target of an acquisition attempt by telecommunications giant AT&T, which is reportedly interested in the firm's European wireless business.