The Notebook 10th Anniversary: Ten Memorable Quotes From the Film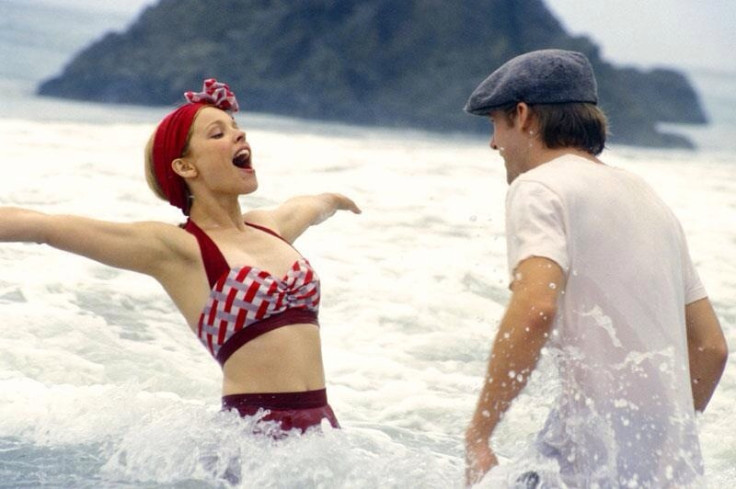 Ten years ago, on 25 June 2004, The Notebook hit theaters and Ryan Gosling and Rachel McAdams created one of the best onscreen love stories to date.
The film, based on the novel by Nicholas Sparks, tells the tale of Noah Calhoun and Allie Hamilton's love for each other.
To commemorate the 10th anniversary, IBTimes UK has complied ten unforgettable lines from the movie:
It was an improbable romance. He was a country boy. She was from the city. She had the world at her feet, while he didn't have two dimes to rub together.
You are the answer to every prayer I've offered. You are a song, a dream, a whisper, and I don't know how I could live without you for as long as I have. I love you, more than you can ever imagine. I always have, and I always will.
The best love is the kind that awakens the soul and makes us reach for more, that plants a fire in our hearts and brings peace to our minds, and that's what you've given me.
He got the notion into his head that if he restored the old house where they had come that night, Allie would find a way to come back to him. Some called it a labour of love.
So it's not gonna be easy. It's gonna be really hard. We're gonna have to work at this every day, but I want to do that because I want you. I want all of you, for ever, you and me, every day.
We fell in love, despite our differences, and once we did, something rare and beautiful was created. For me, love like that has happened only once, and that's why every minute we spent together has been seared in my memory. I'll never forget a single moment of it.
I love you. I am who I am because of you. You are every reason, every hope and every dream I've ever had, and no matter what happens to us in the future, every day we are together is the greatest day of my life. I will always be yours.
Sometimes we need to be apart to understand just how much we truly love each other.
I am a common man with common thoughts, and I've led a common life. There are no monuments dedicated to me and my name will soon be forgotten, but I've loved another with all my heart and soul, and to me, this has always been enough.
It wasn't over. It still isn't over.
© Copyright IBTimes 2023. All rights reserved.