Notes on a scandal: How controversy has stalked Benjamin Netanyahu for two decades
Israeli leader is in the spotlight again over allegations of fraud and bribery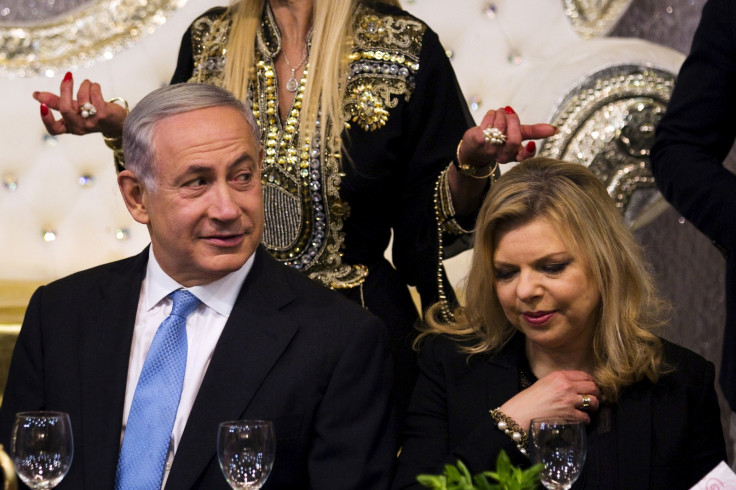 For as long as Benjamin Netanyahu has held office, the Israeli public has been titillated by the whiff of scandal that has lingered around the Israeli prime minister and his family – and considering that the political veteran known as 'Bibi' was first elected leader more than two decades ago, this captivation amounts to a very long time.
The allegations have ranged from scented candles to foreign jaunts, swanky office furniture to a bizarre revelation that Israeli taxpayers footed the bill for an extra-large double bed to be installed on a plane so that Netanyahu and his wife, Sara, were comfortable on the flight to Margaret Thatcher's funeral in 2013.
That same year, it was revealed that Netanyahu had spent over £600,000 on his three residences in just four years, with £1,000 spent on scented candles and £1,700 on ice cream (his favourite flavour was Pistachio). When Bibi's exorbitant gelato budget was revealed, the contract with his local ice cream parlour was cancelled.
But revelations this week could be far more damaging, as the Israeli leader is under investigation for two separate incidents. Firstly, that he received US$1.1 million in campaign donations from a French fraudster, Arnuad Mimran. And secondly, that he swayed a key defence deal to favour his personal counsel, David Shimron.
It has been revealed that the probe by Israel's secretive Lahav 433 anti-corruption unit has been underway for nine months. Netanyahu – who has strenuously denied both allegations, as has Shimron – will face questions from the police on both cases in the coming days, the Israeli media has reported.
Netanyahu has previously acknowledged receiving $40,000 from Mimran back in 2001, but said that the donation was legitimate as he was not running for political office at the time. But the new allegations are that the Frenchman, who was convicted of carbon tax fraud, gave Netanyahu US$1.1 million as recently as 2009.
In July, Mimran was jailed for eight years and fined €1m (£850,000) in what French media described as "sting of the century".
The second charge relates to Netanyahu's alleged involvement in a deal to purchase submarines from German company ThyssenKrupp, which had a relationship with Shimron. Netanyahu has argued that the only consideration he had in doing the deal "was increasing the security and strength of the State of Israel".
Israeli daily newspaper Haaretz reported Netanyahu's spokesman as saying the entire affair "was an attempt to bring about his downfall, with false accusations against him and his family."
But Netanyahu's rivals don't agree: "The police have weighty proof linking Bibi to suspicions of bribery and fraud," wrote Eldad Yaniv, a lawyer and Labour party member, on Facebook.
Since the investigation began, Netanyahu's ally David Amsalem has proposed a new law in the Knesset, Israel's parliament, that proposes that he be given immunity for "minor offences". He claimed that Bibi has been dogged by malicious investigations and has not been allowed to get on with his job.
But Amsalem has come under severe criticism for trying to whitewash Netanyahu's affairs. Nachman Shai, from the Zionist Union, said the Likud party – of which Netanyahu and Amsalem are members - is trying to undermine the rule of law for its political advantage. "No one in Israel is above the law, not this prime minister, not his predecessors and not those who come after him," he said.
And the revelations about Netanyahu's spending are not going away. Yosef Shapira, the state comptroller, recently published a critical report about the prime minister's overseas jaunts when he was finance minister between 2003 and 2005. He was often accompanied on these trips by his wife, Sarah, and his children.
More recently, Netanyahu was criticised for going on a six-day trip to New York in 2015 and spending $600,000 of public money, including $1,600 on a personal hairdresser. The same year, an opposition politician accused him of corruption after it was revealed that he spent £5,100 of taxpayers' money on furniture for his private villa.
Other scandals have been more personal. In 2014, his wife was accused during an employment tribunal of being insulting and abusive to staff at the family's official residence in Jerusalem. Four years earlier a similar case against Mrs Netanyahu was settled out of court, when a housekeeper claimed she had repeatedly been abusive to him including calling him at 3am to complain that he had bought milk in the wrong type of packaging.
© Copyright IBTimes 2023. All rights reserved.