Notting Hill: Romanian bodybuilder charged with £120,000 Bentley hit-and-run killing of gardener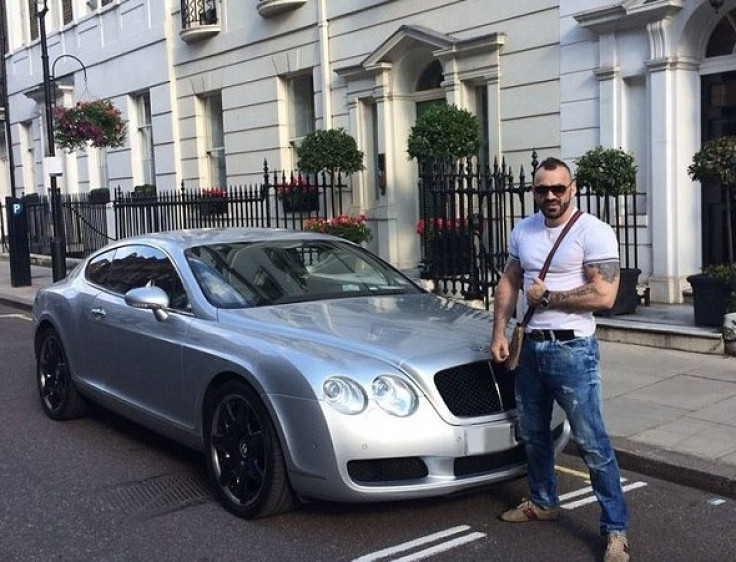 Romanian bodybuilder George Albu has appeared at Southwark Crown Court charged with mowing down and killing Chris Jones while driving his £120,000 Bentley Continental GT through Notting Hill.
Jones, a 23-year-old gardener, is thought to have been thrown into the air when he was struck by the luxury car while repairing his broken down van along Pembridge Villas on 6 August.
He was pronounced dead two hours later, while the smashed Continental GT was left abandoned at the side of the road, where homes sell for £15.5m ($24.5m). Police launched a manhunt for two suspects who were thought to have fled the scene and eventually arrested and charged 31-year-old Albu, of Porchester Road, Paddington, with causing death by dangerous driving.
In the wake of Jones's death, his employer Quadron said: "Chris was making his routine nightly rounds to lock up the area's parks when the vehicle he was driving broke down. Tragically, while Chris diligently remained with the vehicle to await recovery and ensure the security of the equipment on-board, his vehicle was struck by a car, resulting in fatal injuries to Chris.
"Despite only having worked for Quadron for a short time, Chris had already proved himself an extremely reliable and well-liked member of staff, and was a valued member of the Kensington and Chelsea team."
© Copyright IBTimes 2023. All rights reserved.