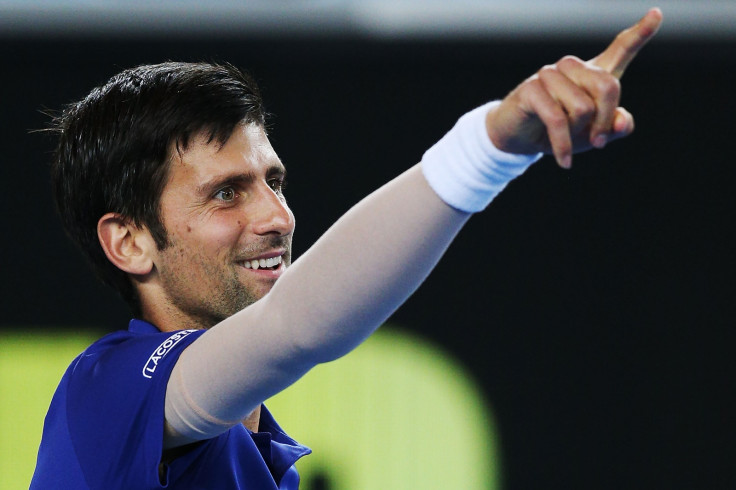 Novak Djokovic is back on course to play this month's Australian Open after coming through his first match in nearly six months in the victory over Dominic Thiem at Kooyong.
The Serbian has not played since being knocked out of the Wimbledon quarter-finals in July due to an elbow injury. He withdrew from a warm-up event in Doha last week.
But the world number 14 showed no ill-affects of the injury that curtailed his 2017 season and showcased his new service action in the straight sets win.
"It was a fantastic test for me to see where I am, to see what we have done as a team and whether it works on the court and it works pretty well," said Djokovic, who wore a compression sleeve throughout the 6-1 6-4 success.
"Especially the serve – that was the biggest question mark because of the elbow, that shot in my game was compromised. I don't want to be over-confident but I'm very, very happy with the way it went today."
Djokovic is now destined to contest the first grand slam of the year in Melbourne, where he is already a six-time champion.
He can become the most successful male singles player in the tournament's history if he claims the title he first won in 2008.
Despite Roger Federer and Rafael Nadal, who contested last year's final and shared the four major title last season between them, starting as favourites Down Under, Djokovic feels he is "ready" for the event.
"I didn't know what was going to happen but we did some treatments and gave it a lot of thought and luckily for me I'm here," he added.
"l'm hoping in the next four or five days everything will go well and I'll be ready for the Open. For now I'm in the tournament and let's hope with God's grace everything will be fine in the next five days.
The 12-time major champion added: "It's the first time in my career that I've had such a long break. It would be ideal if I got another tournament under my belt before the Australian Open but my elbow wasn't ready but I'm going to take whatever I can."