Novak Djokovic's shock return date confirmed after 'failings' following elbow surgery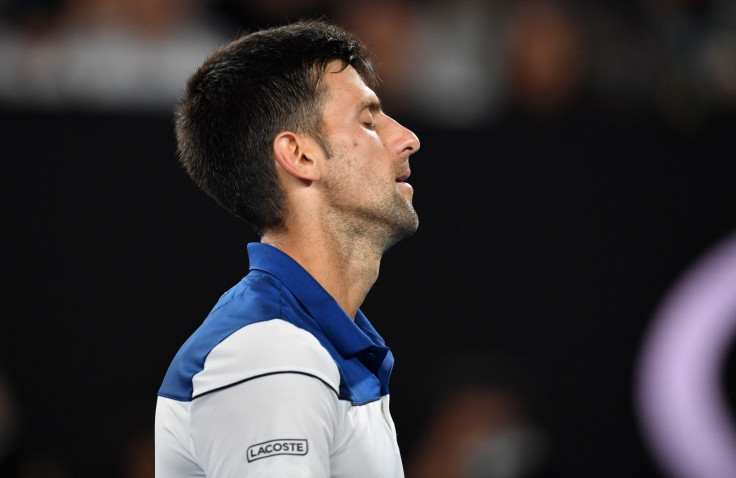 KEY POINTS
The Serbian's father does not expect the 12-time major winner to return before the Madrid Masters in May.
Former world number one set to miss tournaments in Indian Wells, Miami and Monte-Carlo.
Twelve-time grand slam champion Novak Djokovic is set for an additional two-and-a-half months on the sidelines following a series of setbacks in his recovery from a long-term elbow injury.
The 30-year-old has not played since losing to Hyeon Chung in the Australian Open fourth round in January, after which he complained of pain in the elbow area which had forced him to miss the second half of the 2017 season.
Djokovic underwent a "small medical intervention" earlier this month, but offered scant detail over the procedure.
Despite reports from Swiss publication Blick and photos on social media showing Djokovic emerging from a clinic with his right hand heavily bandaged, it has now been confirmed that the procedure was indeed on his troublesome elbow.
He has since posted two videos via his Instagram account updating his recovery, though a timeline regarding his return has been somewhat shrouded in mystery.
Having been included on the player list for March's ATP 1000 events at the BNP Paribas Open in Indian Wells and the Miami Open, Djokovic appeared on course to resume his campaign in time to play the Sunshine Double.
But speaking to Serbian daily newspaper Novosti, the right-hander's father Srdan Djokovic has indicated his return could be delayed by another 12 weeks until the Madrid Masters in May after some complications in his recovery.
"It's not a crisis, but nature does its thing," Djokovic senior said of his son's current absence. "Fatigue of material, injuries ... this does not affect. The pause had to happen.
"There may have been some failings in the treatment, but this was not done intentionally. Now it's all right. Nole started rehabilitation and will begin to play in the coming period. I'm expecting him on the [Madrid] masters clay in May."
If the timeline regarding Djokovic's return proves to be accurate then he will not only miss the North American hard court swing next month but also the Monte-Carlo Masters in April, which he won in 2013 and 2015.
A prolonged absence from the sport will likely see Djokovic – at a time when Roger Federer can become the oldest world number one in tennis history – tumble down the rankings ahead of the second grand slam of the year at the French Open, which he could yet miss if his return is further delayed.
Four-time major winner Jim Courier believes Djokovic could enjoy a late revival in his career, similar to Federer, if he can return to full fitness. And his father insists he can return to his best despite this lengthy spell out of action.
"I have several questions for people who find it hard to understand," he added. "Is he successful in his job or not? How many times was he the best athlete of the planet, the first on the list? The Americans declared him the most promising in the history of sports in 2011. With such a multi-year lifestyle came to top results, it was not the cause of the crisis. I want everyone to make these 'mistakes' in life, so that they are the best in their business."