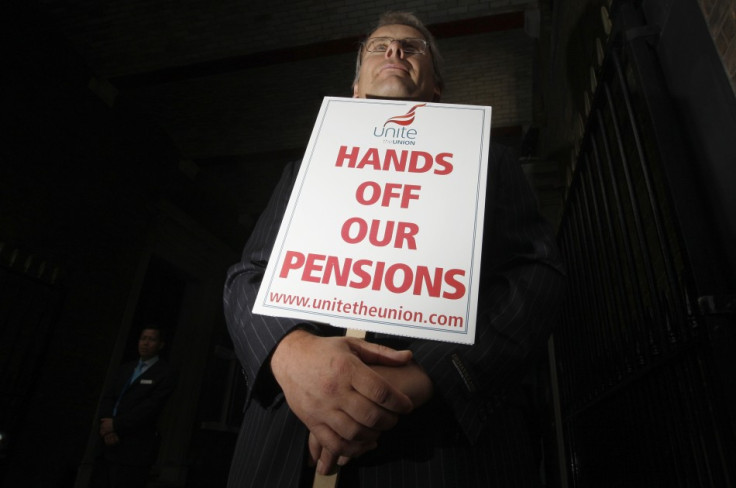 Around two million public sector workers across Britain will down tools on November 30 in some of the biggest industrial action since the 1926 general strike - all taking part in 200 events across the country listed on the False Economy website.
Public sector workers are walking out for the day, in a pensions dispute with the government.
There are 25 different events listed for London alone - from pickets in Brent, Barnet and Balham, to marches and rallies in Kingston, Canary Wharf and Croydon.
The main event is a march from Lincoln's Inn Fields in Holborn, setting of at 1pm, down to Victoria Embankment for a 2pm rally.
Mark Serwotka, leader of the PCS union, will be speaking.
In the North West, striking public sector workers will meet at 11am in Manchester, before heading to a rally in Whitworth Park.
They'll be joined by public sector workers from nearby Salford, following their own rally earlier in the day.
More marches and rallies will take place in Newcastle, York and Leeds, among other areas in the region.
All events in the north west will culminate in a "One Noise at One" moment, when those on strike are encouraged to make as much noise as possible at one o'clock.
Brendan Barber, General Secretary of the Trades Union Congress (TUC), will be speaking at a rally in Birmingham.
Dave Prentis, UNISON General Secretary, will also address the rally.
They and other senior union figures will speak to those gathered at the National Indoor Arena at 12.30pm.
Several rallies and marches elsewhere in the Birmingham area, including Bromsgrove, Cotteridge and Handsworth, will take place before the big event in the city, eventually feeding into it.
Lowestoft in Suffolk is holding a "Bands Against the Bankers" gig at Lowestoft Town Football Club, in support of the strikes.
A New Orleans marching band will feature in the Cardiff march.
As the striking public sector workers take part in marches and rallies, Britain's public services will be forced to apply contingency plans.
Hospitals are rescheduling non-emergency surgeries and the military will take over border controls for the day.