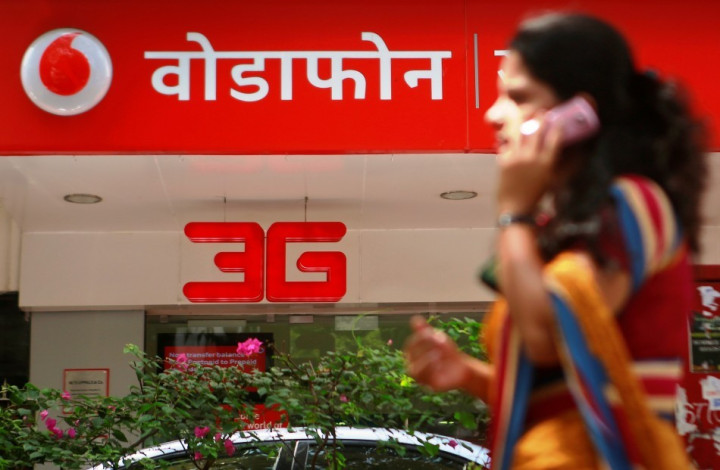 The US National Security Agency is likely to have accessed the domestic networks of Indian mobile operators, as it received about 6.2 billion bits of metadata through its Boundless Informant programme in one month, according to a newspaper report.
According to The Hindu newspaper of India, citing top-secret documents provided by NSA whistleblower Edward Snowden, the agency managed to obtain 13.5 billion pieces of information from India's telephone and internet networks in just one month.
The NSA used two major programmes to gather data from India, according to the newspaper.
The first one is Boundless Informant, a data-mining system which was used to monitor telephone calls and access to the internet in India. The second programme, Prism, collected information about certain specific issues through web-based services such as Google, Microsoft, Facebook, Yahoo, Apple and YouTube.
The Hindu noted that, of India's 700 million mobile phones, less than 5 million have international long-distance connectivity. Bharti, Reliance, Tatas, BSNL, MTNL, Uninor and Vodafone are the major long distance operators in India.
"These numbers, after adding those called in the US, even over an entire year, still do not exceed a few million. Even if all repeated calls back and forth between Indian citizens, business and families were taken into consideration, it would still not exceed a few million call data records," says the report.
While the NSA's jurisdiction is limited to international calls to and from the US, the 6.2 billion pieces of telephone metadata could relate to India's domestic telephone traffic, The Hindu said.
"Telecom traffic is almost entirely on the network of large Indian carriers, who also have National Long Distance (NLD) licences for voice or goes through NIXI for Internet traffic. For this data to be a part of the metadata, the NSA must have had some way to access this traffic, either with the collaboration of Indian telecom operators or through some other technical means," it says.
The newspaper added that this possibility compromises India's national security as well as network security, because the US might have accessed top secret calls between politicians, bureaucrats and armed forces officials.
India No. 1 US Target among BRICS Nations
Among the Brics group of emerging nations, India was the NSA's primary target. In the overall list of nations spied by the NSA, India stands at the fifth place.
Meanwhile, the Indian government confirmed that the country's security and its citizen's privacy have not been compromised in any way due to the NSA programme.
The monitoring only involved "looking at trends for indications of aberrations" according to India's Telecom & IT Minister Kapil Sibal cited by The Hindu.
"This is not surveillance," Sibal said. "However, if we find that content and data has or is being accessed by any other nation, we will oppose it tooth and nail. We are not in the least ambivalent about that."
America's NSA has been castigated around the world for its controversial surveillance programme, after Snowden, a former contractor at the agency, leaked secret documents which revealed that it has spied on leaders, top agencies and major businesses from various countries.