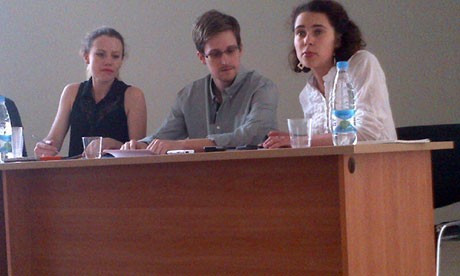 The fugitive former CIA contractor Edward Snowden has been given permission-to-travel documents allowing him to leave Moscow airport, where he has been stuck since arriving from Hong Kong on 23 June in his bid to escape Washington prosecutors.
According to RIA Novosti state news agency, Snowden, who had applied for temporary asylum in Russia, has been granted permission by the Russian Immigration service to leave the transit zone of Sheremetyevo airport.
Snowden, who was stripped of his US passport, has been trapped in the airport for nearly five weeks after leaking top secret documents detailing the sacle of the US National Secuirty Agency's Prism surveillance programme.