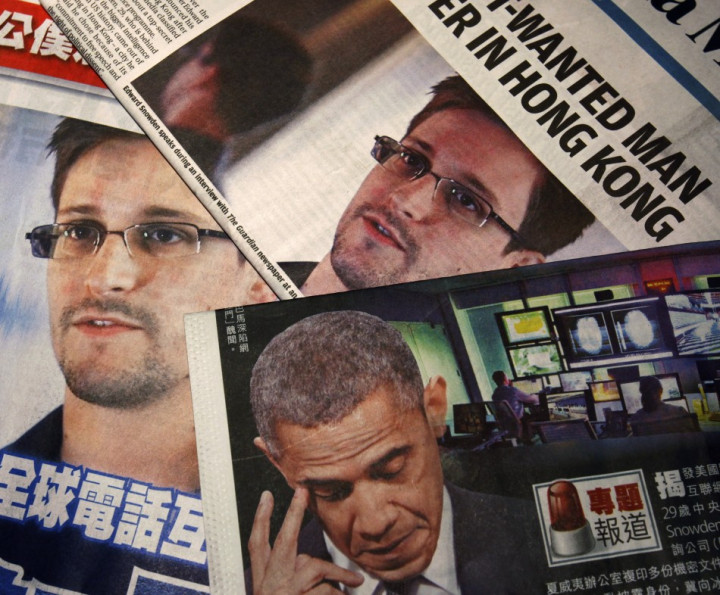 The father of surveillance whistleblower Edward Snowden has suggested that his fugitive son will return home under certain conditions, including no detention before trial and no gag order.
Lonnie Snowden said that his son, a former NSA contractor who leaked details of the agency's Prism surveillance programme, would also like to know the venue for his trial.
In an interview with NBC News, Lonnie Snowden said he is not in touch with his son, who is reportedly stuck in Moscow's Sheremetyevo airport's transit zone. However, he informed Attorney General Eric Holder, through his lawyer, that his son will return home if his conditions are met.
"I love him. I would like to have the opportunity to communicate with him," Snowden Sr said.
"At this point I don't feel that he's committed treason. He has in fact broken U.S. law, in a sense that he has released classified information.
"If folks want to classify him as a traitor, in fact he has betrayed his government. But I don't believe that he's betrayed the people of the United States."
Lonnie Snowden also floated his concerns about people who are helping his son to escape, notably WikiLeaks activists who have accompanied him during the Hong Kong-Moscow flight and lawyers who have given him legal assistance.
"I don't want to put him in peril, but I am concerned about those who surround him," he says. "I think WikiLeaks, if you've looked at past history, you know, their focus isn't necessarily the Constitution of the United States. It's simply to release as much information as possible."
US president Barack Obama said he would not "scramble jets" to intercept the whistleblower on the run.
"I have not called President Xi personally or President Putin personally. I shouldn't have to. This is something that routinely is dealt between law enforcement officials in various countries," Obama said during his tour of Africa.
Snowden, 30, has been charged with theft of US government property, unauthorised communication of national defence information and wilful communication of classified communications intelligence.
He revealed to the Guardian and the Washington Post details of a secret government surveillance programme called Prism which he obtained while working as a contractor for the National Security Agency (NSA).
READ:
Edward Snowden's Escape from Hong Kong 'a Setback' for US-China Relations
US Whistleblower Snowden Could Claim Asylum in Iceland, Says Wikileaks Contact
Edward Snowden Spy Scandal: GCHQ Spying on Turkish Diplomats 'Unacceptable'
Hundreds March On US Consulate in Hong Kong to Support Whistleblower Snowden
NSA Whistleblower Edward Snowden Not Welcome in UK, Warns Whitehall