US Secretary of State John Kerry rounded off his whistle-stop Asian tour in Japan, attempting to dampen regional tensions between North Korea and its neighbours.
President Obama's man in the East visited Japan for talks after visiting China and South Korea.
He was in the region to throw America's support behind its allies in the face of North Korea and its leader Kim Jong-un.
It follows a prolonged bout of bellicose sabre-rattling by the 29-year-old dictator in reaction to sanctions for carrying out rocket launches.
Now the region is waiting with baited breath to see if the unpredictable Kim executes a nuclear test on Monday - the 100th anniversary of the birth of his grandfather Kim Il-sung, North Korea's first leader.
It comes after Pyongyang declared a state of war with America and its ally South Korea, earlier this month.
Appearing in Tokyo next to Japanese Foreign Minister Fumio Kishida, Kerry warned North Korea there could be consequences for destabilising the region.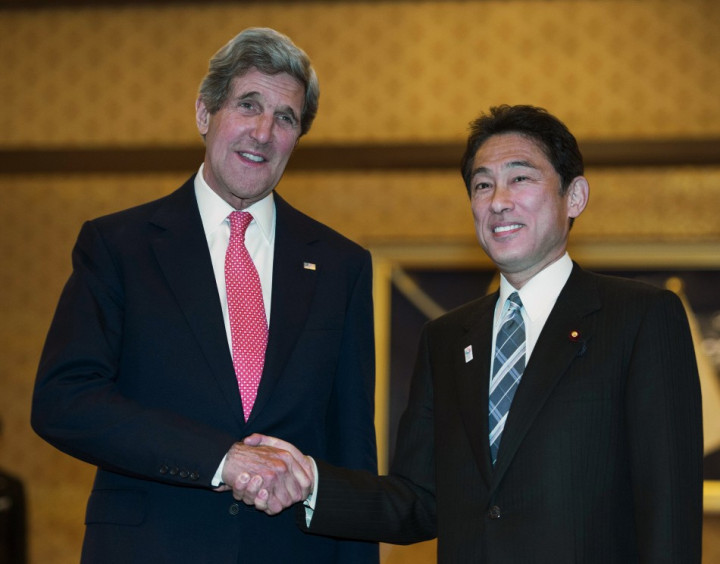 "The US will do what is necessary to defend our allies against these provocations, but our choice is to negotiate," Kerry said.
"We would hope that whatever considerations and fears the North has of the US or others in the region they would come to the table in a responsible way and negotiate that."
America was committed to "denuclearisation," Kerry insisted.
Japan lies within range of North Korea's Nodong-1 ballistic missiles and has positioned Predator interceptor missiles on Tokyo streets in response.
Kishida insisted North Korea must not be allowed to develop nuclear weapons.
"We cannot in any way allow North Korea to possess nuclear weapons," Kishida said. Also, "we agreed North Korea must stop its provocative speech and and behaviour."
The mood in Japan and South Korea has been calm during the latest crisis, with daily life continuing as usual for millions of citizens.
North Korea shunned the latest offer of talks by its hated neighbours on the other side of the 38th Parallel. It dismissed the offer from Seoul as a "crafty trick".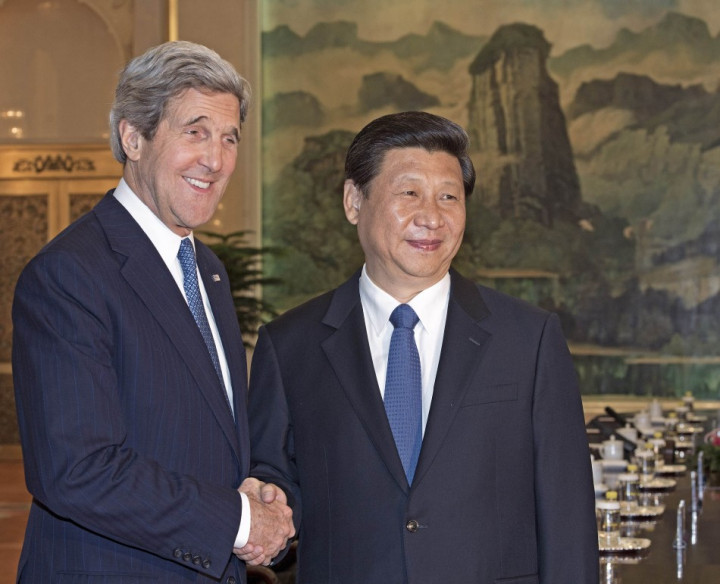 Kerry used his visit to Beijing for meetings with new Chinese Premier Xi Jinping to call for China to use its influence more on North Korea.
China is key to efforts to reduce tensions in the region because it is the only country that has a meaningful relationship with Pyongyang.
That dates back to the Korean war of 1950-1953, when Chinese soldiers fought on the side of Korean communists against nationalists.