Iranian Activist Likens Nude Revolutionary Calendar to Topless Tabloid The Sun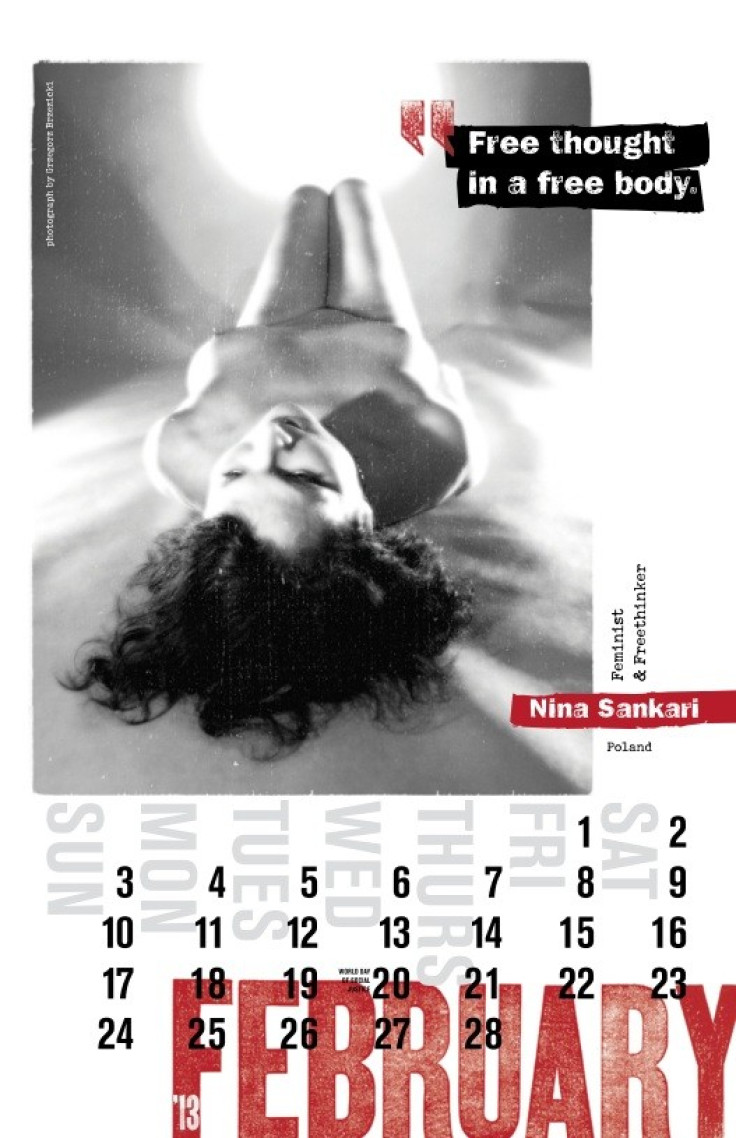 An Iranian female activist has condemned the Nude Revolutionary Calendar released on International Women's Day, likening it to The Sun and other tabloid newspapers.
Azar Majedi, of the Organisation of Women's Liberation in Iran, has attacked the initiative, saying that it uses women's nudity to increase profit just like the tabloids.
She also called the video of Iranian women supporting the calendar as "absurd caricatures" of Aliaa Magda Elmahdy, the Egyptian blogger who triggered a controversy in the Arab world by posting nude pictures of herself online.
Human rights activist and campaigner Maryam Namazie, who launched the calendar, has responded to Majedi's attack, saying the initiative cannot be compared to The Sun that sells "dehumanised women's bodies for profit".
"The Calendar is an organised act by women themselves reclaiming a tool used for suppression," she wrote in a post on her blog. "It may not be considered courageous by Azar, but nudity in this manner is not as easy as it may seem."
Namazie admitted that nudity is not the only way to protest against discrimination, although it is a very effective way of challenging Islamism and the veil. "Islamists want us covered up, hidden, and not seen and not heard; we refuse to comply," she wrote.
Majedi also maintains that feminist activists in the West have an easy life, since they do not face the same threats as Elmahdy. "One does not have to live in the Middle East and North Africa to feel the threats of Islamism," Namazie replied. "But, nonetheless, threats or no threats, in Egypt or not, isn't this the whole point of international solidarity?"
The Nude Photo Revolutionary Calendar was published on 8 March to mark International Women's Day as a homage to Aliaa Magda Elmahdy. It was designed by SlutWalk Founder Toronto Sonya Barnett and could be downloaded from this link.
"Islamism and the religious right are obsessed with women's bodies," Namazie said. "They demand that we be veiled, bound and gagged. In the face of this assault, nudity breaks taboos and is an important form of resistance."
Some Iranian women have released pledged their support for the Nude Revolutionary Calendar in a video on YouTube.
© Copyright IBTimes 2023. All rights reserved.