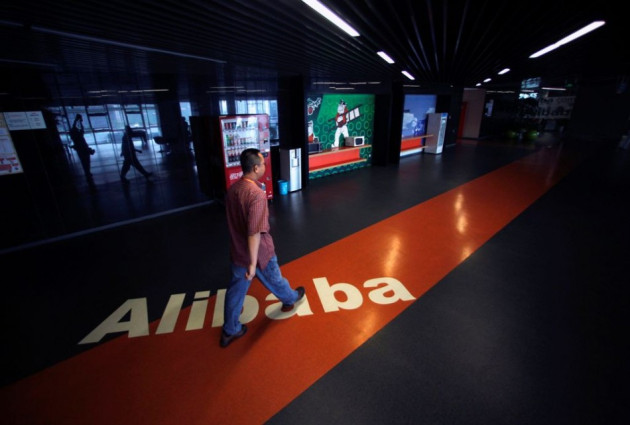 The New York Stock Exchange (NYSE) and the Nasdaq stock market are reportedly fighting to host Chinese e-commerce giant Alibaba Group's planned US initial public offering (IPO).
Both stock markets have assured the Chinese firm that it will be able to retain its partnership governance structure post a listing on either exchange, an Alibaba spokesman said on 21 October.
Alibaba had not zeroed in on a listing exchange as yet. It had not hired underwriters and had not fixed a timetable for the share sale, the spokesman added, reported The New York Times.
Analysts have estimated that a US listing could value Alibaba at between $60bn and $120bn (£74bn, €88bn).
A confirmation by the two US stock markets suggests that Nasdaq, which lost the Twitter IPO to rival NYSE, will not go down without a fight.
Twitter decided to list on the NYSE in its impending IPO rather than the Nasdaq market, which holds many more technology firms, after the latter's Facebook listing debacle.
Nasdaq oversaw the botched IPO of the social networking behemoth. Technical glitches caused a 30 minute delay to Facebook's IPO, sparking confusion on the trading floor. Nasdaq was hit with the SEC's largest ever financial penalty of $10m.
Alibaba Partnership Structure
Earlier, Alibaba Group's major shareholders announced that they fully support the partnership structure, which governs the e-commerce firm.
On 27 September, Japanese telecoms major SoftBank and Internet giant Yahoo, who together own 60.7% of Alibaba, issued statements to show that they officially support the company's partnership model.
The statements follow Alibaba's decision to list in the US, instead of Hong Kong.
Alibaba has 28 partners including founder Jack Ma, co-founder Joseph Tsai and Chief Executive Officer Jonathan Lu. The firm wants its partners - the founders and senior employees - to be able to control the composition of its board post a listing, a privilege not available in Hong Kong but granted in the US.
Alibaba, founded by Ma in 1999, could raise about $12.9bn (£8bn, €9.4bn) through the initial stock sale, Ernst & Young estimated in June, making it one of the world's largest internet stock offerings.
The e-commerce firm is expected to use the proceeds of the planned IPO to snap up a raft of companies, in a bid to expand its mobile phone services.