Hong Kong billionaire Li Ka-Shing's Hutchison Whampoa has entered into exclusive talks with Telefónica, S.A. to buy O2 UK – a deal that would create Britain's biggest mobile company.
Hutchison is offering £9.25bn ($13.99bn, €12.11bn) in cash, with a deferred further payment of up to £1bn after completion of the deal, company said in a statement.
The talks, which were confirmed by Telefónica, will take place over the next few weeks.
Hutchison already owns the Britain's Three mobile phone network, which offers 3G networks covering 98% of the UK population. The combination of Three with O2 will create Britain's largest mobile company.
Hutchison shares jumped 4% on the announcement after they resumed trading in Hong Kong after a suspension pending the statement.
The UK's mobile market has being going through a period of consolidation: BT, former owner of O2, reached a preliminary agreement to buy peer EE for £12.5bn in late 2014.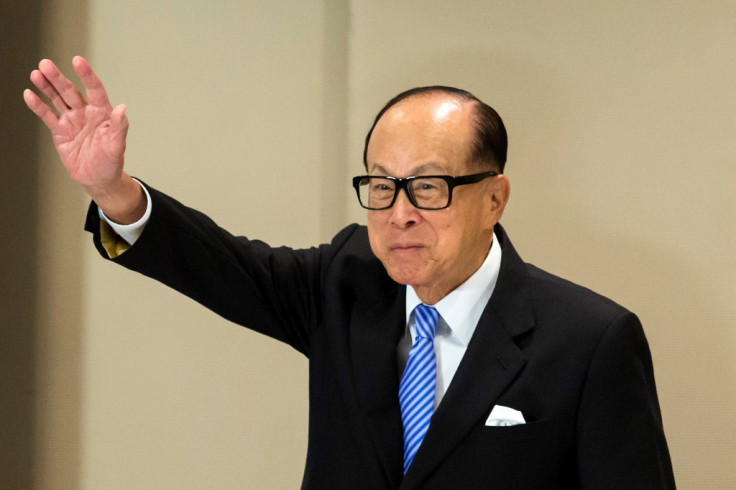 Telefónica, which is suffering from a huge debt burden, is looking to exit its UK operations. The company hired investment bank UBS Group AG to explore options for O2, including a share sale to the public.
Hutchison meanwhile, is looking to increase its footprint in Europe. It already has operations in the UK, Italy, Sweden, Denmark, Austria and Ireland through its subsidiary 3 Group Europe, which had sales of $4bn in the first half of 2014, a 3% rise from the previous year.
Li is reorganising his two main companies, real estate major Cheung Kong Holdings and Hutchison, and is weighing more acquisitions outside his home market. In 2014, Hutchison completed the takeover of Telefonica's Irish unit for as much as €850m to combine it with Three Ireland.