O2 has revealed that it chose not to purchase any of the higher bandwidth 4G spectrum because it had become too expensive during the auction which ended this week.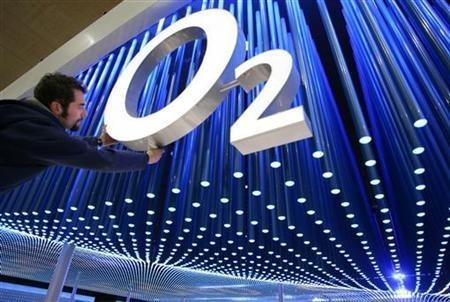 O2 says it will instead take advantage of Ofcom's recent proposal to allow networks to reuse existing mobile spectrum for providing 4G, instead of spending more money in the auction, which closed this week.
Initially it seemed that O2 had missed out on securing any 2.6GHz spectrum for 4G, which offers greater bandwidth to carry more data, and had instead only secured two lots of the 800MHz spectrum, which offers greater coverage and better indoor reception, but less bandwidth.
O2 said that the decision to buy only 800MHz and convert its existing spectrum for 4G use, as EE did late last year, was made because the 2.6GHz spectrum had become too expensive.
An O2 spokesperson told IBTimes UK: "We took the view that the price of the 2.6GHz spectrum had gone beyond the cost of providing extra capacity by other means. We have a range of options available to increase capacity on our network, including our Wi-Fi investments and the re-use of our existing spectrum for 4G, for which Ofcom has recently opened a consultation."
After requests from Vodafone and Three, Ofcom announced in early February that it was looking into allowing networks to do what they want with their spectrums - to use them for 2G, 3G or 4G - in a move the regulator said would "liberalise" all parts of the radio spectrum.
There is currently a consultation period taking place which is due to be finalised by the middle of the year, and should it prove successful then mobile networks will be able to reuse old 900MHz, 1800MHz and 2100MHz spectrum to provide 4G services; only EE was previously allowed to do this, which led to it launching a 4G network in October, months ahead of the competition.
Results
Results for the 4G auction were announced by Ofcom this week, revealing that Vodafone paid the most, securing £791m worth of 800MHz and 2.6GHz spectrum, and EE invested £589m to extend its already-operating 4G network; other bids came from Three owner Hutchison, O2 owner Telefonica, and Niche Spectrum Ventures, a subsidiary of BT.
O2's purchase of 800MHz spectrum comes with a requirement from Ofcom that the network will provide indoor 4G coverage for at least 98 percent of the UK population, 99 percent indoors, and at least 95 percent of each of the UK nations - England, Northern Ireland, Scotland and Wales - by the end of 2017.
Meanwhile, BT's investment will not result in a 4G network - at least not in the short term - instead, it's £186m purchase of 2.6GHz spectrum will be used to "complement our existing strategy of delivering a range of services using fixed and wireless broadband. We want our customers to enjoy the best possible connections wherever they are and this spectrum, together with our investment in fibre broadband, will help us achieve that," said BT chief executive Ian Livingston.