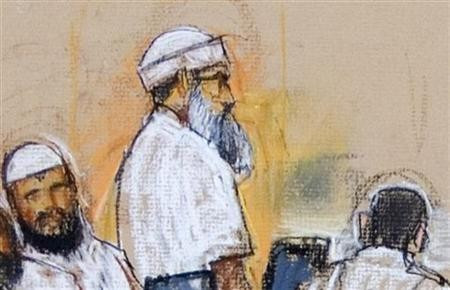 Khalid Sheikh Mohammed, the man accused of planning the 11 September terrorist attacks, which killed over 3,000 people in 2001, is to be tried by a military commission at Guantanamo Bay.
Although the administration of President Barack Obama wished to try Mr Mohammed in a civilian court on the mainland, the idea has received substantial opposition, with Republicans arguing that Mr Mohammed is a war criminal.
As a result Mr Obama has ended a ban on new military trials for suspected terrorists. Eric Holder, the Attorney General, said a military trial is now necessary, saying, "We simply cannot allow a trial to be delayed any longer."
If found guilty Mr Mohammed could face the death penalty.
Mr Mohammed was captured in Pakistan in 2003 and in 2007 said that he had been tortured while being held at Guantanamo Bay.
The CIA has confirmed that Mr Mohammed was waterboarded 183 times, while George W. Bush, who was president at the time, said that "enhanced interrogation techniques" used on Mr Mohammed forced him to reveal plots to launch terrorist attacks on targets such as the Canary Wharf building in London.
Mr Mohammed is said by prosecutors to have already confessed to involvement in the 1993 World Trade Center bombing, the failed shoe bombing in 2001, the 2002 Bali bombing and the murder of Jewish American journalist Daniel Pearl in 2002.
In addition to Mr Mohammed, four other terrorist suspects will be tried by a military court Walid bin Attash, Ramzi Binalshibh, Ali Abdul Aziz Ali and Mustafa Ahmed al Hawsawi.