Obama calls for more White House power to make trade deals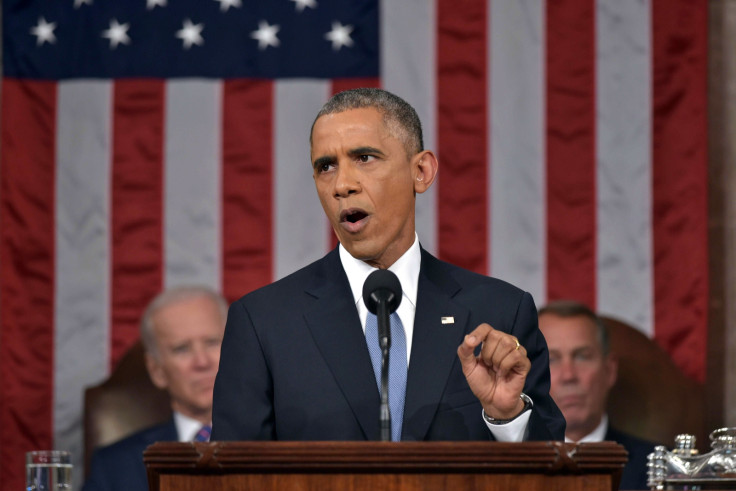 US President Barack Obama has said the US must write trade rules for Asia, rather than China, calling on legislators to grant the White House increased power to finalise deals without Congressional approval.
Obama has sought to introduce fast-track authority but has faced resistance from elements in both the Democratic and Republican parties. The measure would grant Congress a yes/no vote on trade deals in exchange for setting negotiating objectives.
The US is currently in the middle of negotiations with 11 nations over the Trans-Pacific Partnership. The trade deal would set common rules on a range of issues including labour rights, the environment and reducing trade barriers. China has not been included in the coalition of trading partners.
For its part, Beijing has pushed ahead with plans for a trading pact with the Asia Pacific Economic Cooperation (Apec) bloc.
During his annual State of the Union address on Tuesday, Obama warned that US companies would suffer if China were allowed to set trade rules.
"That's why I'm asking both parties to give me trade promotion authority to protect American workers, with strong new trade deals from Asia to Europe that aren't just free but fair," he said.
China said it wanted Beijing and Washington to work together to promote increased fairness and transparency in global trade and investment.
"We hope each side can put forth joint efforts to provide a fair, open and transparent trade and investment environment, and jointly work to make contributions to improving global investment rules," said China foreign ministry spokesman Hua Chunying.
© Copyright IBTimes 2023. All rights reserved.