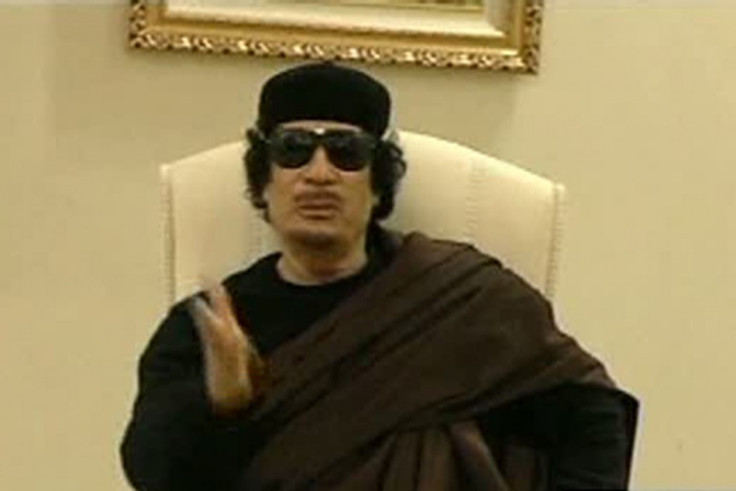 Colonel Gaddafi will inevitably leave or be forced from power, says Barack Obama, after NATO allies continue their bombing campaign this week.
Mr Obama was speaking in Washington at a Middle East address and spoke about the uprisings against the government in Libya which have been ongoing for three months.
Mr Obama said: "Time is working against Gadhafi. He does not have control over his country. The opposition has organized a legitimate and credible Interim Council."
"When Gadhafi inevitably leaves or is forced from power, decades of provocation will come to an end and the transition to a democratic Libya can proceed."
The comments follow night attacks on eight of Gaddafi's warships in the Libyan capital Tripoli as well as Al Khums and Sirte.
Attacks also took place earlier in the week with the aim of significantly weakening Gaddafi's intelligence capabilities and ability to repress civilians.
Missiles fired by the British Royal Navy and RAF struck important intelligence agency targets and Colonel Gaddafi's Executive Protection Force, a training base used by the Libyan leader.
Major General John Lorimer, the Chief of the Defence Staff's Strategic Communications Officer, said: "The facilities that were struck lay at the heart of the apparatus used by the regime to brutalise the civilian population.
"One of the intelligence facilities which was hit is known to play a significant role in the collection of information by Colonel Gaddafi's secret police, whilst the other was a headquarters for the External Security Organisation commanded by Abdullah Senussi.
"Vehicles at the training base have been identified as having been directly involved in the bloody suppression of public demonstrations in Tripoli on 4 March, when live ammunition was used against the legitimate protesters.
The military also continues to patrol Misrata to try to limit civilian casualties in the key city battleground.