Barack Obama Campaign Tackles Mitt Romney over Opposition to Gay Marriage
President's campaigners release YouTube video, putting Romney on the spot over his opposition to same-sex marriage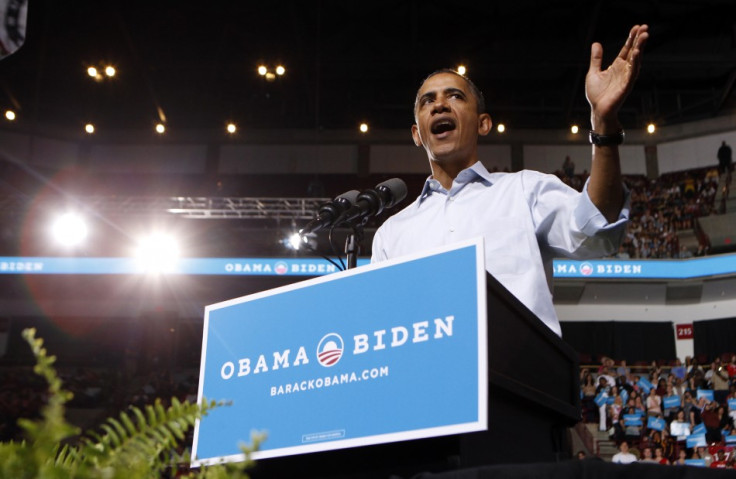 The official campaign for the re-election of US President Barack Obama has released a video on YouTube challenging Republican candidate Mitt Romney over Obama's backing of gay marriage.
Obama recently became the first US president to openly support the right for homosexual couples to marry. He broke his long indecision on the issue during an ABC television interview, shortly after vice president Joe Biden publicly announced his backing for gay marriage.
The video, entitled Mitt Romney: Backwards on Equality, portrays Romney as being out of touch with the majority of Americans, claiming that even former Republican president George W Bush supported civil unions.
It also criticises Romney's announcement of a proposed change to the constitution to ban gay marriage, describing it as "the first amendment in history to discriminate and deny rights".
"We should have a federal and constitutional amendment defining marriage as a union of a man and a woman," Romney famously said during an interview.
"Let me say this: 3,000 years of human history shouldn't be discarded so quickly," he remarked during a campaign talk.
"President Obama is moving us forward," the video concludes by saying, adding: "Mitt Romney would take us back."
Obama's support of gay marriage will be welcomed by young voters, according to his aides. The US president is due to speak in Hollywood at a gala event held at the home of movie star George Clooney, where he is expected to raise nearly $15m.
Another fundraising event will take place among gay and Latino supporters next week in New York.
"I have hesitated on gay marriage, in part, because I thought that civil unions would be sufficient," Obama told ABC. After thinking through his position, he added that "it is important for me personally to go ahead and affirm that same-sex couples should be able to get married."
© Copyright IBTimes 2023. All rights reserved.