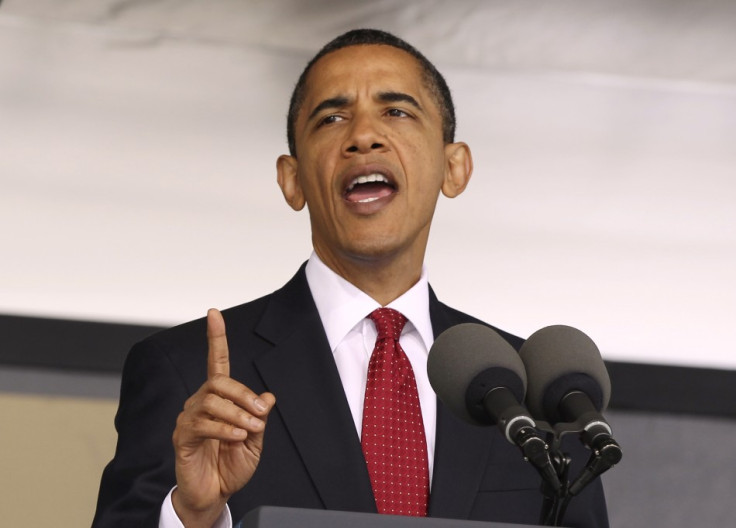 The US administration has reiterated its "fidelity" to the Israeli cause, President Barack Obama told a delegation of the US Orthodox Jewish community at the White House.
Asked what lessons he had learned from the events linked to the Israeli-Palestinian peace process, Obama said there were many possibilities for misunderstanding.
There was "only tension because both sides feel pressured to compromise," he said, according to unnamed sources quoted by Haaretz, but his comments undermined claims to be even-handed in his attempt to revive Israeli-Palestinian peace talks. He told the delegation not to doubt his "fidelity" to their cause.
Haaretz said his comments indicated that he was more attentive to Israelis than Palestinians.
Obama reportedly warned that the window of opportunity for the peace-making process might be already close, but still expressed hope that progress was possible. However, he admitted that the position of Palestinians "has deteriorated".
He said he understood that Israel's prime minister Benjamin Netanyahu wanted no restraints and pledged to "keep trying" for the Israeli cause as "peace is good for Israel".
The US Orthodox Jewish delegation included Dr Simcha Katz, Rabbi Steven Burg, Rabbi Shmuel Gordon, president of the Rabbinic Council of America, and Nathan Diament of the Orthodox Union.
"We are deeply appreciative of President Obama Lew for meeting us to discuss the president's priorities and the Orthodox Jewish community's values and interests," Katz said.
A White House official said: "The president discussed with the rabbis and lay leaders a variety of issues of mutual concern on issues related to both domestic and foreign policy. The president reiterated his unwavering support for Israel's security and his commitment to preventing Iran from acquiring nuclear weapons."
The development came as Palestinian President Mahmoud Abbas called on the Israeli government to accept a two-state solution, warning that the opportunity "may not stay on the table for a long time".
"I would like to address our Israeli neighbours and say we are seekers of peace and freedom and our people made a major sacrifice when they accepted establishing their state on less than a quarter of the area of historical Palestine," Abbas addressed the audience at the World Economic Forum conference in Istanbul to push forward the Palestinian case for statehood and full UN membership
"So do not turn your backs on this opportunity. This opportunity may not stay on the table for a long time because the region is witnessing rapid developments," he said.
Turkey's prime minister, Tayyip Erdogan, argued that the Palestinian issue remained the "most important problem threatening peace and stability in the region".