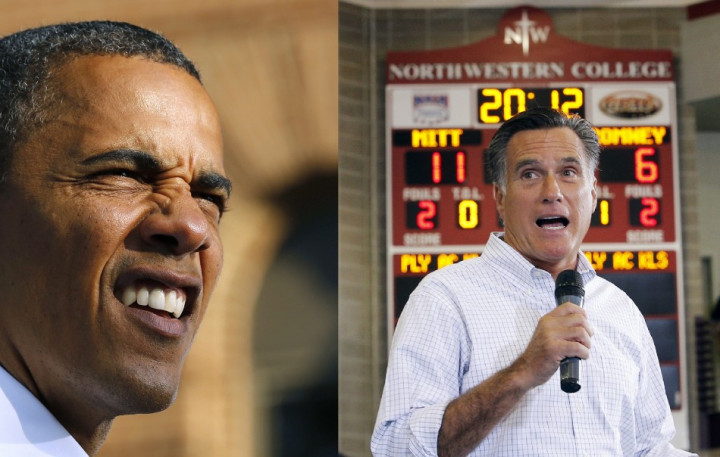 With just a few months to go for the US presidential election, the campaign has started heating up.
Democratic President Barack Obama and Republican Mitt Romney have kicked off their campaigns and both are focusing on unemployment and the economy.
Obama and Romney have both addressed the key swing states of Iowa and New Hampshire. Romney said: "The president said that by this time we would be at 5.4% unemployment. Instead we're at about 8%. Had his policies worked as he thought they would, there would be nine million more Americans working."
Romney tried to capitalise on the latest report by the Bureau of Labour Statistics which showed only 96,000 jobs were created in August. "That kind of report is obviously disheartening for the American people who need work and are having a hard time finding work. And I don't think the American people want four more years of the four last years. I think they want to see more jobs, they want to see their kids coming out of college able to get jobs, they want to see rising incomes again."
For his part, Obama conceded that the job scene is bleak. "That's not good enough. We know it's not good enough. We need to create more jobs faster. We need to fill the hole left by this recession faster." He blamed the Republicans for unemployment as they had thwarted his plans in Congress that would have led to job generation. He also accused of Romney of cutting jobs in companies in which he has interests and outsourcing some of them abroad.
Obama spoke of a vision that is radically different from what the Republicans have to offer. "I honestly believe this is the clearest choice that we've had in my lifetime. It's a choice between two fundamentally different visions of our future, where America goes."
Although recent opinion polls have given Obama a slender lead, there is something to cheer for his camp. He is reported to have outscored Romney in the number of television viwers who watched the Democratic and Republican conventions.
According to Nielsen, 35.7 million people watched Obama's nomination speech against 30.3 million for Romney. More than 40 million people watched Obama's speech four years ago, which held out the promise of change and hope.
Stepping up the tempo, Romney's side is set to release nearly 15 tailor-made advertisements targeting Obama. The ads will be aimed at eight swing states Iowa, New Hampshire, Virginia, Colorado, Florida, North Carolina, Ohio and Nevada. The states are likely to witness the Republican campaign in the next eight weeks.