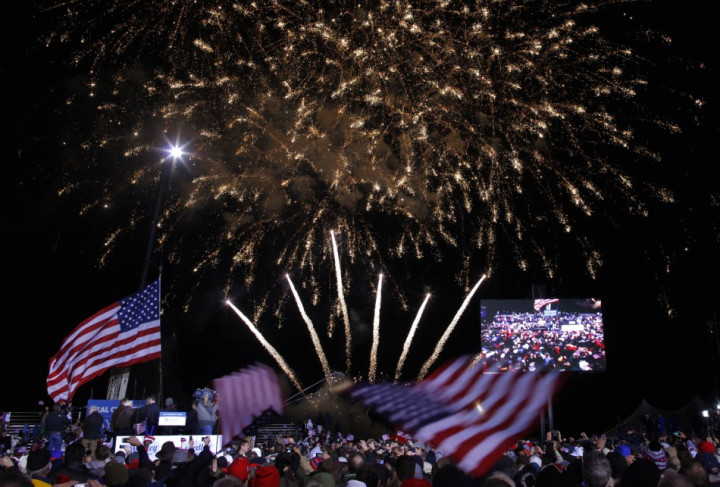 President Barack Obama and his Republican opponent Mitt Romney are engaged in a last-minute bid to woo voters just hours ahead of the presidential election which is heading for a photo finish.
The contenders have been campaigning across the swing states which will decide their fate.
Both the runners are leaving nothing to chance, trying to secure every single vote as opinion polls are predicting a close contest. Their strategy is to get almost every voter to the polling booth.
Sticking to their own agenda, Obama and Romney utilised the final days to once again press their stands on the economy and foreign policy issues.
"It's up to you. You have the power. You will be shaping the decisions for this country for decades to come, right now, in the next two days," Obama told a 14,000-strong rally in New Hampshire adding: "We have come too far to turn back now." The president was joined by former president Bill Clinton.
At his Florida rally, Obama said: "On the one hand, you can choose to return to the top-down policies that crashed our economy. Or you can join me in building a future that focuses on a strong and growing middle class."
The two presidential candidates looked exhausted by their continuous campaigns during the last few days.
Romney addressed a crowd in Iowa on the penultimate day of the campaign saying: "Accomplishing real change is not just something that I talk about. It's something that I've done. And it's something I'm going to do when I am president of the United States."
He said: "The only thing that stands between us and some of the best years we can imagine is a lack of leadership - and that's why we have elections."
On the last day of the campaign, Obama will be heading to Florida, Ohio, and Colorado while Romney will address gatherings in Ohio, Pennsylvania, and Virginia. Both the nominees are expected to hold 14 election meetings across the country.
In most of the swing states including the vital state of Ohio, Obama is leading in opinion polls. He has maintained a consistent lead in Ohio, Wisconsin, Iowa and Nevada, each of which is considered crucial to the outcome of the poll.
"It's really a game of inches. It's extremely close, but things look pretty optimistic for Obama, I would say, if you do the electoral math," Reuters quoted Ipsos pollster Julia Clark as saying. But the latest ABC News/Washington Post poll gives each of the contenders 48 percent, the BBC reported.