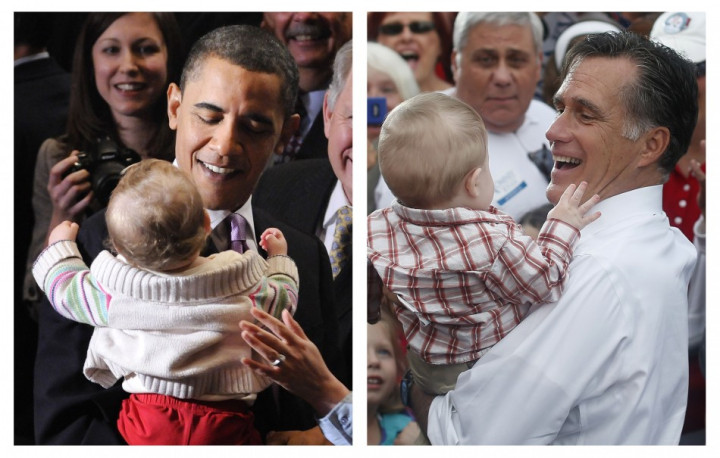 President Barack Obama and Republican challenger Mitt Romney are about to conclude their campaigns as America counts down to the presidential election.
Most opinion polls still point to a neck-and-neck race, but Obama continues to enjoy a marginal lead over Romney in the pivotal states.
According to the latest Reuters/Ipsos poll, Obama holds a narrow lead with 48 percent of the vote, 2 percent more than his challenger.
In the deciding state of Ohio, a CNN/ORC poll gives Obama 50 percent against 47 percent for Romney.
On the eve of voting, both candidates focused once again on the swing states which will determine the fate of the next White House occupant.
While Romney campaigned in Ohio, Virginia, and New Hampshire, Obama concluded his rally in Iowa after addressing election meetings in Wisconsin and Ohio.
Summing up the key messages of his campaign, Romney came down hard on Obama at his Virginia rally, saying: "Talk is cheap, but a record is real and it's earned with effort. When the president promised change, you can look and see what happened.
"Four years ago then-candidate Obama promised to do so very much but he's done so very little. Do you want four more years like the last four years? Or do you want real change?"
Although the Republican was scheduled to wrap up his campaign with a rally in New Hampshire, he decided to extend the campaign into polling day in Ohio and Pennsylvania, raising many eyebrows.
The two candidates have between them spent nearly $2bn (£1.2bn) on the election campaign, making it the costliest political affair in US history.
Obama hit back at Romney at his Ohio rally insisting he has "got lot of fight left in him" to lead the US for another four years.
"The folks at the very top in Washington don't need another champion. They'll always have a seat at the table. The people who need a champion are the people whose letters I read every day. We've come too far to turn back now. We've come too far to let our hearts grow faint," said Obama.
Nearly 31 million people have already cast their votes in early ballot. Both campaigns are also equipped with lawyers bracing for legal battles as the contest is predicted to be a close one.
Alongside the presidential election, the House of Representatives and one-third of the Senate will also be at stake.