20:45 GMT That's it for today. We'll start again tomorrow at 09.30 GMT. Here's the wrap-up of today:
Romney will stop in Ohio and Pennsylvania on Election Day in a last-minute attempt to win the states
"Tomorrow we begin a new tomorrow," a confident Romney told a campaign rally in Sanford, Florida
Obama began his last day after a set with Bruce Springsteen. "No matter how bad the storm is, we recover together. We're all in this together," he told the crowd.
The final polls show a dead-heat between Obama and Romney. That includes Gallup, which shows Romney ahead of Obama 49 percent to 48 percent among likely voters nationwide.
20:31 GMT And here's Obama's address in Madison, Wisconsin: "We've made progress these last four years, but the reason we're all gathered here - in addition to listening to Bruce - is because we know we've got more work to do." He told voters they had a choice to make of "returning to the top-down policies that crashed our economy, or a future that's built on providing opportunity to everybody, and growing a strong middle-class".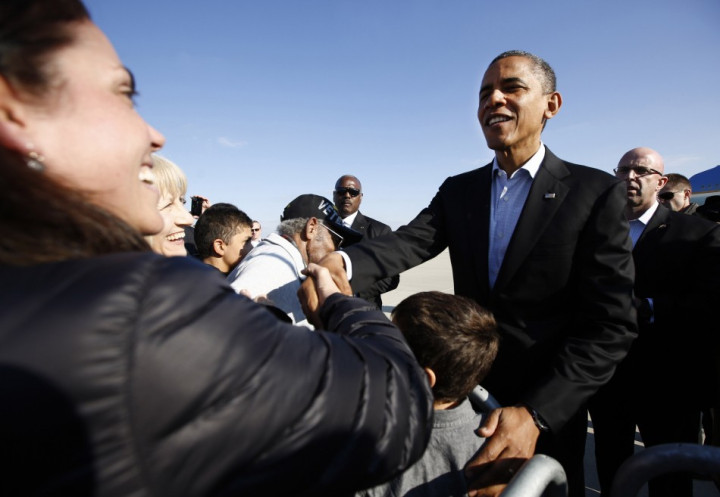 20:29 GMT More details about Romney's speech at the airport hangar in Sanford, Florida. "The President promised change, but he couldn't deliver change. "I not only promised change, but I've a record of achieving it. "I actually built a business. I helped turn around another business. I helped get the Olympics back on track. And then with a democrat legislature - 85% democrat - I helped turn my state from deficit to surplus, from job losses to job growth, and from lower take home pay to higher take home pay." He continued: "We have one job left. We need every single vote in Florida.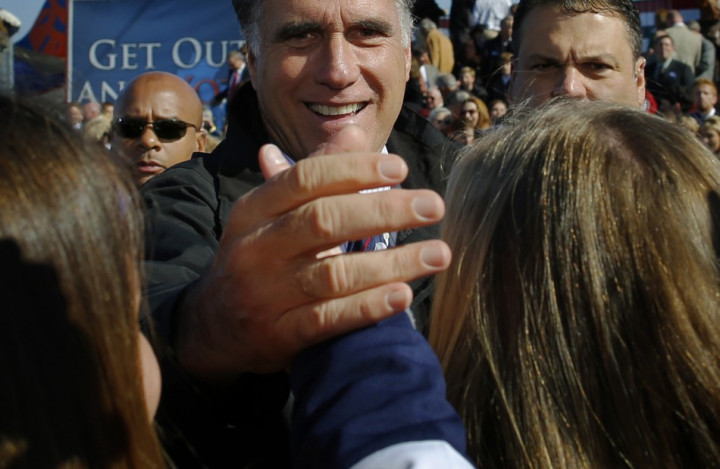 20:23 GMT A final poll in Colorado shows President Obama ahead of Romney with a significant 4 percent. The survey from pollster Chris Keating shows Obama with 50 percent support and Romney with 46 percent. "Obama's advantage with key demographic groups like unaffiliated voters and women has given him a narrow but sturdy lead at the end of this election cycle," Keating said in a release Monday. "It certainly appears that Colorado will come down to which campaign can turn out voters."
20:11 GMT Meanwhile, the GOP vice presidential candidate Paul Ryan began his final day of the campaign in Nevada, calling the whirlwind spirit a "barn burner". "Are you going to help us win this thing, Nevada?" Ryan asked. "We're doing a barn burner today. We are crisscrossing the country, Mitt and I are, because we are asking you to work with us, to stand with us to get our country back on the right track." "You've got to talk to your friends, you've got to talk to your neighbors and, even in this election, you have to talk to those distant relatives you haven't talked to in a long time," Ryan said with a smile. "Nevada, we are counting on you. ... Let's just run through the tape, let's leave it all on the field." Obama still leads in polling in Nevada with an advantage of 2 to 4 percentage points in most polls. The president has spent more than $22 million here while Romney has spent more than $12 million. Ryan heads next to Loveland, Colo., before other events in Des Moines, Iowa, and Vienna, Ohio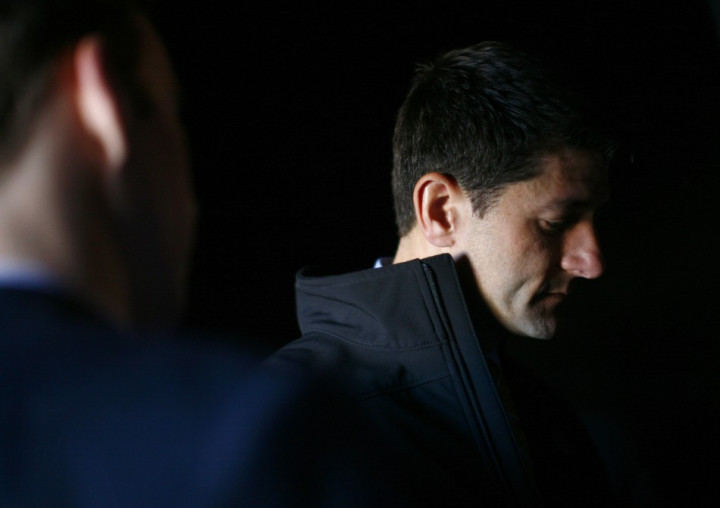 20:05 GMT Websites that allows wagers on the Presidential elections favour Obama to be re-elected. Intrade, a prediction market where 'investors' vote with their money, bet on Obama to win the Electoral College victory over Romney. Two-thirds, or 66.7 percent, of bettors pick Mr. Obama to win over Mr. Romney, who garnered 33.3 percent of the vote.
19:40 GMT: So it's confirmed: Romney will stop in Cleveland, Ohio and Pittsburgh, Pennsylvania on Election Day instead of ending his campaign in New Hampshire.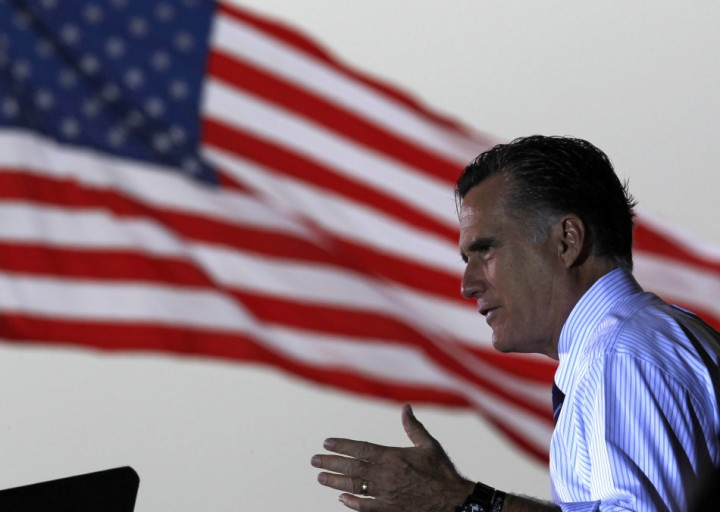 19:33 GMT: The ballot for Florida could cause serious problems for the 2012 Presidential Election. There are 12 candidates for president alone, including comedian Roseanne Barr and her running mate, activist Cindy Sheehan, representing the Peace and Freedom Party. The Washington Post reports that there are races for virtually every subject:
"There are races for school board members and representatives to soil and water conservation districts. There are yes-or-no questions about whether to retain three Florida Supreme Court justices for another six-year term. And, of course, there are nearly a dozen proposed amendments to the state's constitution, covering everything from property taxes to state funding of abortions to whether lawmakers should have the power to spend tax dollars on religious schools."
19:15 GMT Witches and magicians look really busy these days. A bunch of Peruvian shamans are predicting the re-election of Barack Obama. A dozen medicine men and women gathered at the top of a hill in Lima, AP reports, where they burned incense and rubbed a poster of Obama with followers and the plant common rue, which is supposed to bring luck. The ritual continued with songs and an assault to the poster of Mitt Romney with maracas and a sword.
18:54 GMT US President Barack Obama and Republican candidate Mitt Romney are rushing through several election-decisive states, holding rallies in the few final hours before Election Day. Here are some pictures: US Presidential Campaign: Obama and Romney Hold last Rallies
18:34 GMT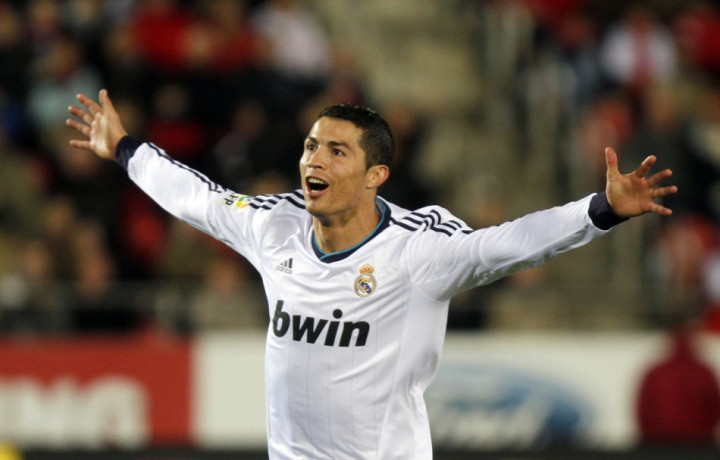 Real Madrid star Cristiano Ronaldo has expressed his support for Barack Obama. He joined former Manchester United colleague Wayne Rooney in stressing how he would vote in the US elections. "I like the way he speaks with people, his communication -- I think it's always firm what he says -- and I would like to meet him because he's an honest person," Ronaldo told CNN. In the aftermath of the last televised debate between Obama and Republican hopeful Romney, Rooney revealed his admiration for the incumbent president.
Watched all the presidential debates. If I had to vote would vote Obama. — Wayne Rooney (@WayneRooney) October 23, 2012
18:10 GMT Romney is addressing the crowd in Lynchburg, Virginia. "The question in this election comes down to this: Do you want four more years like the last four?" "NO!" "Or do you want change?" "YES!" But here's a rather peculiar Romney critic...
18:00 GMT According to the last Gallup poll Mitt Romney saw his margin on Barack Obama shrinking significantly in the last week. Gallup editor-in-chief Frank Newport told Bloomberg Businessweek that the last survey shows Romney ahead of Obama 49 per cent to 48 per cent among likely voters nationwide. Last week, Romney was leading the President by 5 points-51 per cent to 46 per cent, according to the same survey.