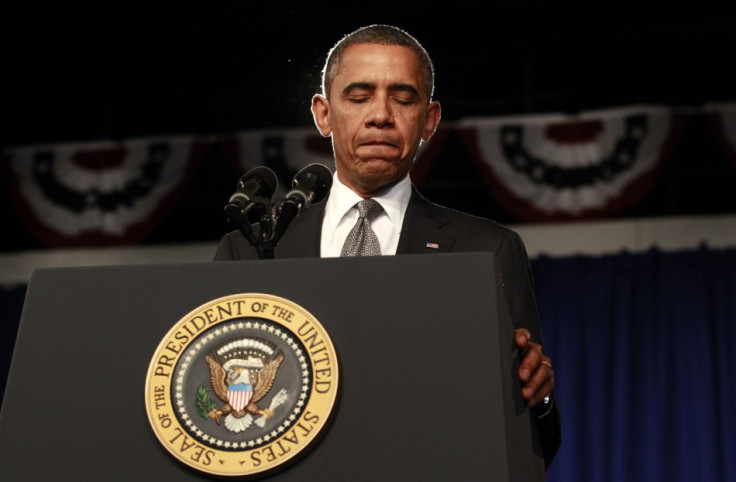 US president Barack Obama is poised to sign a cooperation bill that will give Israel one of the largest military aid packages it has ever received.
The US-Israel Enhance Security Cooperation Act of 2012, which has gone through its final vote in Congress, expands military links between the two countries and provides Israel with aircraft and special munitions.
No figure has been put on the deal but it will be in addition to already existing aid packages of $1bn for the missile defence system Israel is developing with the US, plus the $3.1bn in regular annual military aid and $70m for procurement of Iron Dome rocket interception batteries.
Under the bill Israel will reportedly have access to images from US spy satellites and US loan guarantees to Israel will be extended until 2015. In return Israel will open its airspace to US Air Force manoeuvres.
Special munitions may include bunker-busting bombs. Israel has also sought an air-refuelling capacity to enable it to cover the distance to Iran in the event of a strike.
"The bill deepens our security cooperation with Israel by expanding our military assistance and providing Israel with access to additional equipment," White House spokesman Tommy Vietor said.
Mitt Romney in Jerusalem
The package was agreed on the eve of a visit to Jerusalem by Mitt Romney, who stands against Obama in the November presidential elections.
Romney has criticised Obama in the past for not sticking by Israel and being too critical of it. In 2011, Obama insisted that any negotiations over the borders of a future Palestinian state should begin from the basis of the frontiers that existed before Israel captured the West Bank and Gaza Strip in 1967.
In the 2008 election, Obama took 78 percent of the Jewish vote.
His support fell to 64 percent against Romney's 29 percent, according to a Gallup poll in June.
Romney hopes his visit to Israel will shore up his Jewish support at home. That could change the outcome in swing states such as Florida, Pennsylvania, Ohio and Nevada.
The Republican candidate has also attacked Obama's handling of Iran. Romney has pledged a regular US aircraft carrier presence in the eastern Mediterranean and Persian Gulf to "make clear that the military option is on the table".
He told the daily Haaretz that Iran was the biggest threat to world peace and reiterated his total respect for Israeli prime minister Benjamin Netanyahu, who has a cold relationship with Obama.