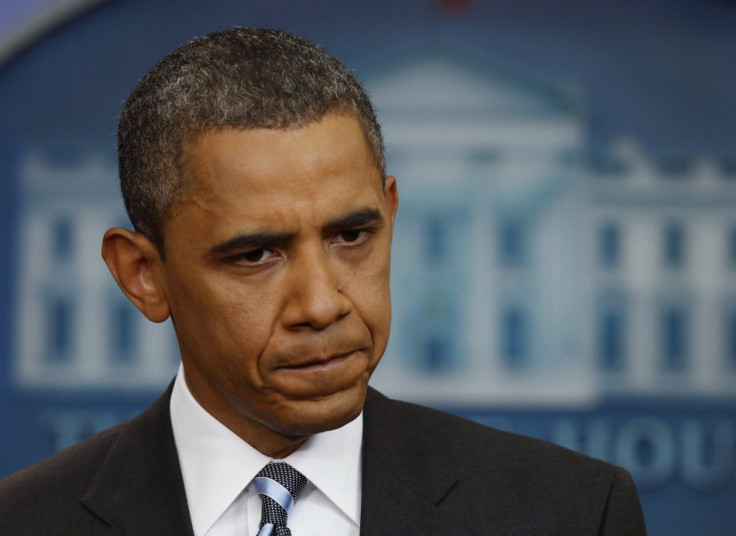 President Barack Obama has called for Democrats and Republicans to overcome their divisions and reach a deal over raising the debt limit before a deadline on Tuesday.
Calling for unity in the face of adversity, the leader on Friday, positioned himself as a leader who insisted political rivalries should not get in the way of the U.S.'s future, by telling the press, and the Americans that he was ready to work with Democrats and Republicans alike through the weekend to reach a consensus and finally put together a plan accepted by the majority.
In remarks at the White House, Obama decided to remain optimistic, said he was confident a solution could be reached despite fears that the standoff could lead the country's credit rating to downgrade and then put the U.S. into default.
The Whitehouse had previously warned that unless the $14.3 trillion debt ceiling is raised by Tuesday August 2, the United States will lose its ability to borrow will find itself struggling to pay its bills, as the government will run out of cash.
The leader said "there were plenty of ways out of this mess" but warned "we are almost out of time".
Economists have claimed that defaulting on the debt could push the already fragile American economy back into recession, which would in turn affect many other countries.
Cautious not to encourage further panic within the public or the stock market, while Obama warned that the US was in danger of losing its AAA credit rating if a solution was not agreed upon during the week-end, he insisted he was "confident we can solve this problem and will solve this problem".
Reiterating that both Democrats and Republican must be ready to do concessions, Obama declared "time for compromise was now".
However fuelling earlier speculations that the leader could profit of the state of emergency brought about by the current situation and a looming deadline, and shape the bill to his preference , the president confirmed he thought that House of Representatives Speaker John Boehner bill "does not solve the problem".
"What's clear now is that any solution to avoid default must be bipartisan," he said at the White House.
Is Obama really ready for concession or will the democrats beneficiate from the Republicans internal rift to maintain their upper-hand on the U.S. economic policies?