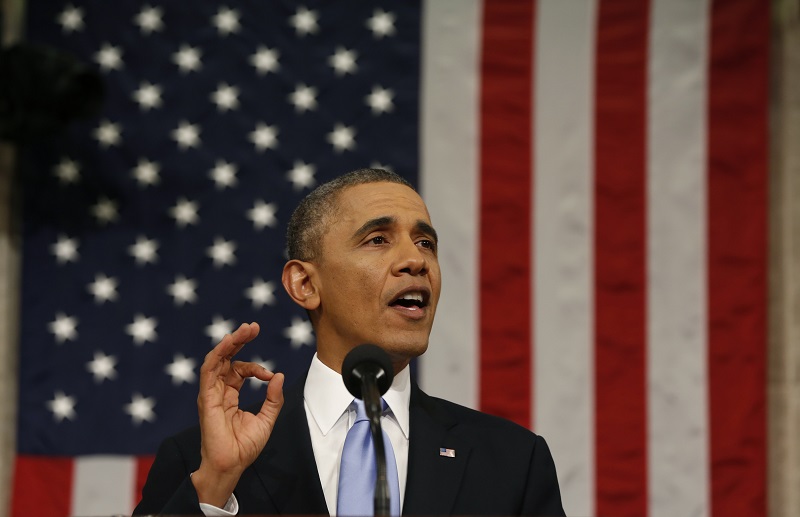 Barack Obama is to announce the establishment of "climate hubs" to help farmers cope with the effects of climate change.
A White House official confirmed the president would announce seven climate hubs that will help farmers in rural communities adapt to increasingly extreme weather due to climate change.
They will be information centres that will provide farmers with data on how to handle climate change-related risks, such as fires, droughts, floods and pests.
Hubs will be set up in Iowa, New Hampshire, North Carolina, Colorado, Oklahoma, Oregon and New Mexico. As well as these, "sub-hubs" will be set up in Puerto Rico, California and Michigan.
A White House statement said: "Sub hubs will support the hub within their region and focus on a narrow and unique set of issues relative to what will be going on in the rest of the hub,"
The move is a signal Obama is committing to his pledge to make climate change a top priority for this year. He signed an Executive Order on Preparing the United States for the Impacts of Climate Change in November last year, making it easier for communities to improve their resilience to extreme weather and impacts of climate change.
Obama also has the authority to take measures to address climate change without congressional approval.
He is expecting to announce new rules limiting carbon emissions from power plants later this year.
Speaking about the climate hubs, secretary of agriculture Tom Vilsack said: "For generations, America's farmers, ranchers and forest landowners have innovated and adapted to challenges.
"Today, they face a new and more complex threat in the form of a changing and shifting climate, which impacts both our nation's forests and our farmers' bottom lines."
The Department of Agriculture says climate change has resulted in a longer fire season in the Midwest. "Drought alone was estimated to cost the U.S. $50 billion from 2011 to 2013. Such risks have implications not only for agricultural producers, but for all Americans," a White House statement said.